Firms to partner on environment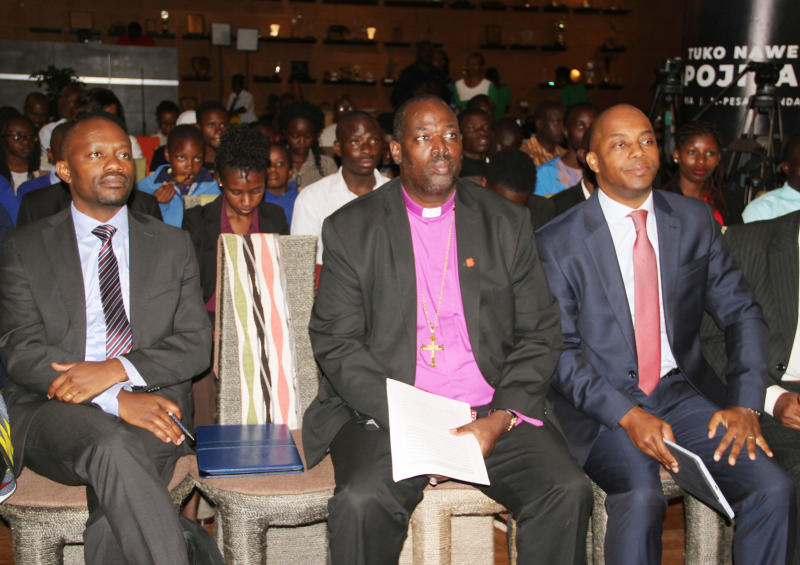 Seventy per cent of buildings in Nairobi have been constructed without the necessary approvals, a building expert has disclosed.
The President of the Architectural Association of Kenya Emma Miloyo said most of the houses were built on wetlands, putting residents' lives at risk, especially during rainy seasons.
Ms Miloyo was speaking yesterday when experts, business leaders and other stakeholders met to discuss environmental conservation as the country prepares to mark the World Wetlands Day on Saturday in Rumuruti, Laikipia County.
This year's theme is 'Wetlands and Climate Change'.
Miloyo blamed greed, impunity and corruption for the mess in the housing sector. "We de-registered two architects last week for illegally approving construction of buildings.
"But to win this war, where people don't care about the environment, also requires the Government to rein in rogue officers who approve construction of houses where they are not supposed to be," she said.
National Environment Management Authority (Nema) head of wetlands Stephen Katua said the Government had adopted a multi-agency approach to save the disappearing wetlands.
"Wetlands cover five per cent of Kenya's total land mass and are responsible for supporting diverse aquatic and terrestrial life, as well as economic activities like farming, fishing and tourism," Mr Katua said.
Rehabilitate wetlands
He said Nema had finished mapping buildings that had encroached on wetlands, adding that they would be demolished and the wetlands rehabilitated.
Standard Group Chief Executive Officer Orlando Lyomu called for sustained media coverage and partnerships to win the war on environmental degradation.
"The role of media has to shift. Occasional highlights are not enough, as we are dealing with a grave situation that affects the livelihoods of millions of people," Mr Lyomu said.
Anglican Church of Kenya Archbishop Jackson ole Sapit called on the church to do more to conserve the environment.
"The church is not doing enough in this field. It should be at the forefront in protecting the environment. The church should position its teachings and practice to the good of nature," said Dr Sapit.
Safaricom Corporate Affairs Director Stephen Chege said the widespread destruction of wetlands, including coral reefs, resulted in huge financial losses.
"We are telling people that far from the perception that wetlands are unproductive and valueless, these ecosystems provide food, water and livelihoods to millions of people around the world. Their conservation is a sustainable solution to climate change," Mr Chege said.
Loise Mukami from the Flower Council of Kenya called on farmers to adopt modern farming methods that would not destroy the environment.
"We need to manage the pesticides, fertiliser and other inputs we use on farms to stop polluting our wetlands," Ms Mukami said.
Ellyanne Wanjiku, an eight-year-old climate change activist from Peponi School, challenged adults to join her in planting trees to conserve the environment.
"I began planting trees when I was four. Now I have planted 469 trees. I am targeting one million.
"I have started 'Children With Nature' club and we urge our elders to join us in this journey," said Wanjiku, the youngest person to win the Eco Warrior award.