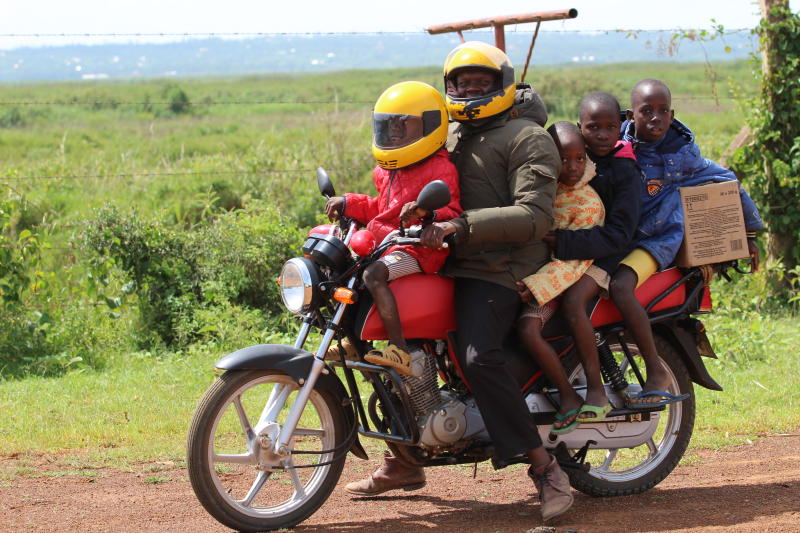 An Akorino sect leader has dismissed a plea by one of their own, seeking to exempt faithful from wearing helmets while riding boda bodas.
Rev Timothy Nganga Kamau of Akorino Reformation and Worship Centre in Kahawa West, Nairobi, said faithful should wear helmets for their safety.
"I don't see how wearing a safety helmet interferes with our faith. Just like we wear other gears at work, we should wear helmets for our safety," said Nganga, who is also the head of programmes at the General Conference of Akorino Churches Assembly.
Nganga was responding to a story published on Monday in The Standard quoting the Akorino leader in Embu County, who had appealed to Interior Cabinet Secretary Fred Matiang'i to spare the sect's faithful from wearing helmets while riding or being carried on boda bodas.
Mbeere South Akorino Association chairman Patrick Munyi said it was against their faith to wear helmets or something else on top of their turbans.
Munyi, however, did not exactly explain how helmets interfere with their faith.
Nganga said he found the appeal queer.
"I have on several occasions advised Akorino youths in boda boda business to always wear helmets because I don't want to be called that my church member or a member of Akorino has been arrested and I should go to bail them out," he added.
The appeal comes after Matiang'i extended the deadline for boda boda operators to comply with safety guidelines to May next year.
The safety guidelines require traders dealing in motorcycles to issue two helmets and two reflector jackets for every motorcycle they sell.
One helmet is for the rider and the other for the passenger.
Transport stakeholders had blamed the riders for increased accidents.
According to the recently released National Transport and Safety Authority list of minor traffic offences and fines, a motorcycle rider without protective gear will be fined Sh1,000.