Former Senator sues CS for breach of deal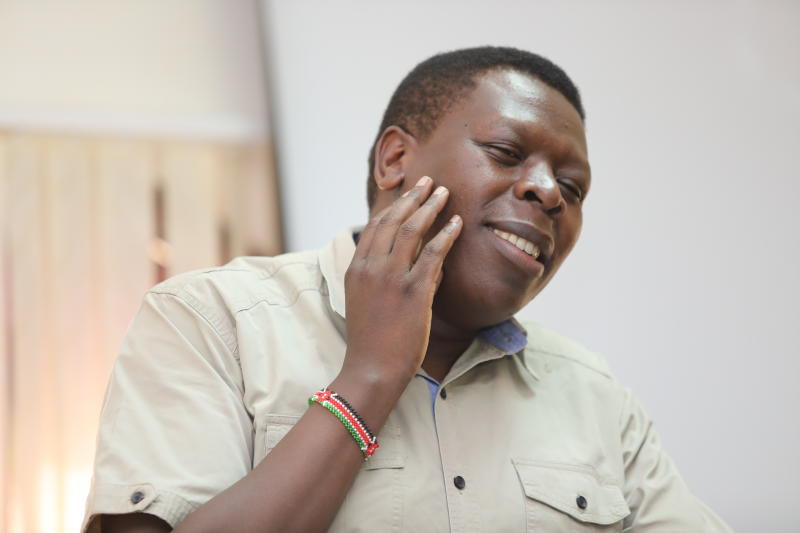 Former nominated senator Catherine Nabwala Mukite has sued Devolution cabinet secretary Eugene Wamalwa for alleged breach of contract over non-payment in a Sh90 million house purchase agreement.
The former senator avers that she and her estranged husband former Kimilili legislator Suleiman Murunga entered into a sale agreement on October 19, 2015 with the CS to sell their posh Kitisuru estate.
In a sworn affidavit filed at the Environment and Land Court, Mukite says that Mr Wamalwa and his lawyers have not been transparent in regard to the transaction despite inquiries.
After execution of the sale agreement, the CS paid an initial deposit of Sh18 million which was equally shared between Murunga and Mukite.
According to the sale agreement, the CS was to pay Sh27,170,600 to Kenya Deposit Insurance Corporation (KDIC) for a debt owed to Trade Bank Limited (under receivership by KDIC) as a condition for the property's documents to be released to his lawyer.
She says that since then, she has received part payments from Wamalwa totaling to Sh15,050,000 way below the balance she was expecting after deducting the monies remitted to Trade Bank Limited.
The former Senator says the advocate defended Wamalwa saying he is willing to pay the outstanding amount once she and her estranged husband agree on the amount they should each receive.
Declared null and void
Mukite vows she will seek legal forum after the lawyer and the CS failed to notify her that her estranged husband had received Sh10 million more than her, yet they jointly and equally own the property.
"I believe Juma Advocates are part of the conspiracy delaying the process and/or is denying me my just dues," Mukite says in her affidavit.
She further says it is in the interest of justice that before the transfer commences or concludes, Wamalwa ought to give full account of monies paid since she believes she is owed a total of Sh25 million (exclusive of interest and costs).
Alternatively, she wants the sale agreement dated October 19, 2015 be declared null and void and the title to the suit property revert to Mukite and Murunga and the CS vacates the house forthwith and any refund due to him be paid after the property is sold to a new person.
Mukite's lawyer Agimba & Associates Advocates says attempts to talk to the CS have been futile.