Methodist church members battle with Bishop in appeal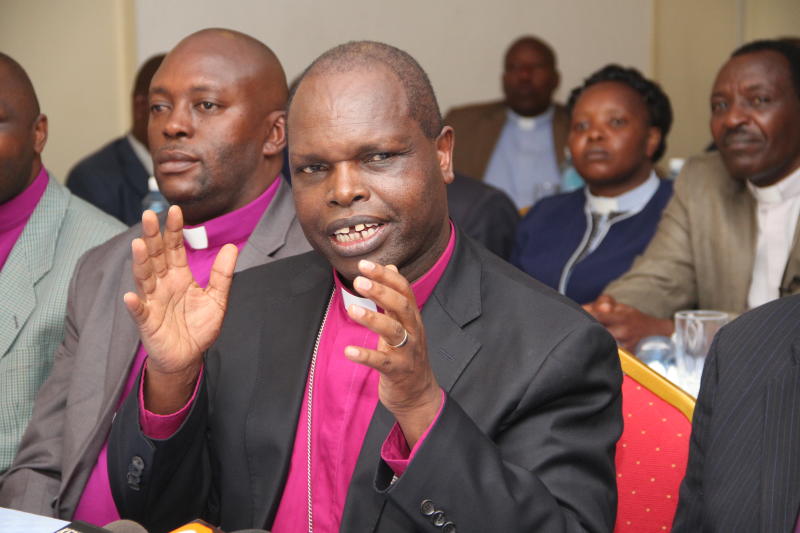 The battle between Methodist Church members and their bishop has gone to the Court of Appeal.
Bishop Joseph Ntombura, while challenging High Court orders that locked him out of office, has argued that the four church members who sued him did not make use of internal dispute resolution mechanisms set by the church's constitution before seeking the court's intervention.
Justice Joseph Sergon had ordered that Bishop Ntombura vacate office until the case challenging his leadership was heard and determined.
The bishop went to the Court of Appeal, arguing that Justice Sergon erred by issuing the orders and entertaining the suit.
"We invite your lordships to so find that the honourable judge failed to take cognisance of the fact that the fifth respondent herein is a voluntary organisation with an elaborate dispute resolution mechanism enshrined in its standing orders," argued Ntombura's lawyer Gershom Otachi.
But the four members who sued him – Godfrey Simiyu, Mathew Kaburu, Kobia Michubu and Charles Kinoti – claimed the court gave adequate time to settle the differences but no olive branch was offered.
"Justice Roselyn Aburili, at the inception of the suit, gave a three-month window for the same to be determined by way of dispute resolution mechanism, which did not materialise and the matter was properly placed before the court for determination," they told the court.
They also told judges Philip Waki and Otieno Odek that Ntombura did not appeal with clean hands as he had disobeyed the orders of the lower court.
According to the four, the bishop offered himself for re-election and another annual conference was conducted under his watch despite High Court orders.
Ntombura argued that the orders requiring him to vacate office were issued before he was re-elected.
He claimed that the orders lapsed on August 26, last year, when he was re-elected for a second term.
"We respectfully submit that with the new tenure came fresh unencumbered mandate," claimed Ntombura.
The four members insisted that the orders of the court were never set aside.
The judgement on Ntombura's appeal will be delivered on November 30.