Gideon Moi seeks Senate to stop wasteful spending in counties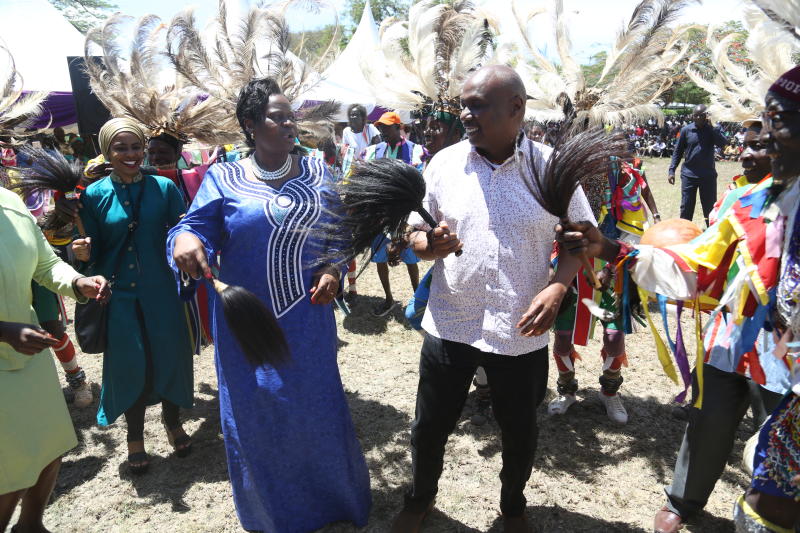 Baringo Senator Gideon Moi has sought Parliament's intervention to address twisted expenditure in some counties. The counties in focus were found to use most of their money to pay salaries and other recurrent expenditure.
Through a memo to the Senate, Mr Moi has requested a statement on why the recurrent budgets for the financial year ended June 30 shot up sharply in many of the regional governments.
"Explain why there was an increase in the recurrent expenditure ceilings, which was higher than the respective equitable share, affecting the development budgets for (11) counties," he wrote in his request for a statement.
He said Baringo, his own county, was among those with high recurrent expenditure.
Baringo's allocation rose by Sh103 million in the last financial year to just under Sh7 billion, in a period the recurrent expenditure grew by Sh167 million.
Others that did not have sufficient funds for their development spending are Kiambu, Murang'a, Vihiga, Narok, Kirinyaga, Nyeri, Trans Nzoia, Tharaka Nithi, Kitui and Laikipia counties.
Blowing all the money on recurrent spending means any new projects can only be undertaken on debt, at best, to translate to the ever-rising pending bills, as some contractors would not be paid.
Gideon also wants the Senate to investigate the recurrent budgets for the current financial year, which ends in June 2019.
"…explain whether the absence of a framework on costing of functions of the devolved units disadvantages some sectors in the devolved units," he wrote.
The senator's concern came as the National Treasury revealed that six out of every Sh10 spent by counties goes into paying salaries and allowances.
A total Sh108 billion was paid out in personnel emoluments between June last year and March 2018, an increment by almost a fifth. Only 14 per cent of the collective disbursement was directed to new projects, less than half of the minimum as required by the laws on public financial management.
The breakdown on spending, contained in an update from the National Treasury, shows governors collectively fared worse in the period than they did the previous year, possibly due to the General Election.
According to Treasury, nearly all counties failed to stick to their spending plans as projected in respective budgets.
In certain instances, there were clear cases of fraud, as projects were awarded to multiple contractors in questionable procurement deals.
"Most counties are still encountering challenges maintaining wage bill below 35 per cent of total revenue," reads the confidential budget document that lists six major management failures in counties.
New roads, bridges or even markets are some of the high impact projects counties could undertake, but have largely failed to as unnecessary spending takes priority.
Irregular procurement
Bursting the spending limits for the various recurrent budget items, including salaries and maintenance, tends to hurt development spending that can help improve lives as intended under devolution.
Among the management flops are irregular procurement, incomplete records of assets and debts, irregular recruitment and escalation of pending bills.
Questions are emerging on why the some counties were allowed to draw up budgets exceeding allocations from the national government.