TV star Jacque Maribe arrested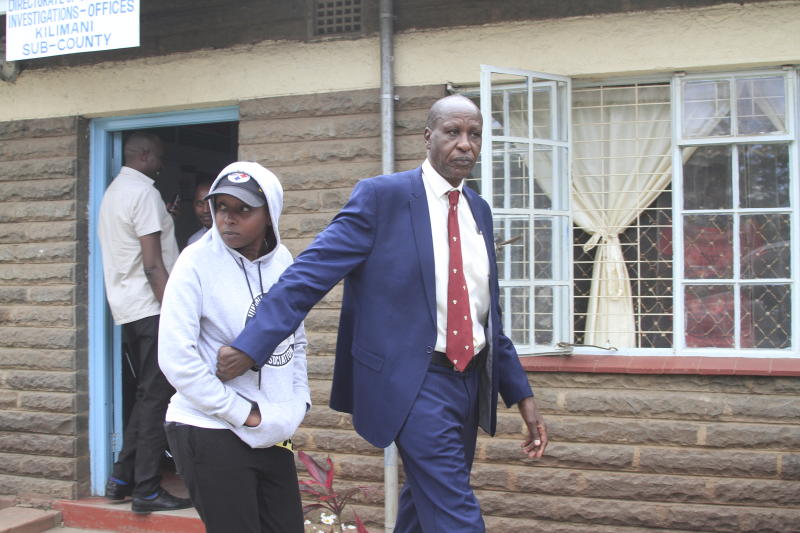 Television journalist Jacque Maribe has been arrested in connection with Monica Nyawira Kimani's murder.
The TV star who had earlier told the police she did not know Ms Kimani, adding that she had even read the news of her death the night it happened is currently being held at Gigiri Police Station in Nairobi.
Her arrest came after hours of interrogation by Directorate of Criminal Investigations (DCI) detectives at their headquarters along Kiambu Road.
Maribe presented herself to police on Thursday in an attempt to clear her name in the ongoing probe into the murder of Monicah Kimani.
She was accompanied by her parents and lawyer Katwa Kigen and was questioned for almost one hour at the Kilimani DCI offices before being referred to the DCI headquarters on Kiambu Road.
When asked where she had been, Maribe told police she was in shock and had sought refuge at her parents' house after learning that her fiancé, Joseph Kuria Irungu, was being linked to the September 19 murder of Kimani.
Kimani's body was found in a bathtub in her Kilimani apartment, with her throat slit.
Ms Kimani has since been laid to rest in her family's farm in Chemichemi village in Gilgil.
Maribe's fiancé, Irungu the main suspect in Kimani's murder was detained on Wednesday by court for 10 days to allow police conduct further investigations.
Another suspect Brian Kisaine is also being held in connection with a gun linked to Irungu. Brian Kisaine is a neighbor to Maribe.
Earlier in the week when detectives visited Maribe's house, the team recovered a live bullet from under the bed, but not a pistol.
They said they had been informed that Irungu has been using at most shooting ranges in the city.
Irungu, according to the police, has been claiming to be a licensed firearm holder but that is not the case.
Where it all started
Maribe and Irungu, gave police conflicting accounts on what had happened on the fateful night Monica was killed.
Irungu told police he had arrived at the estate at about 1.30am on September 21 in the company of Maribe when he spotted three men standing outside their gate.
He entered the house but left to go and check why the strangers were hanging around.
Irungu said that one of the men shot him in the left side of the chest before fleeing on a motorbike. They did not steal anything from him. He returned to the house and told Maribe what had happened.
The duo then went to Nairobi West, Lang'ata and Kijabe Mission hospitals that night to seek treatment.
Police have also questioned the doctors from the three hospitals, Maribe's house girl and the security guards who were on duty the night Irungu was allegedly shot.