Chiefs' camps become police posts in reforms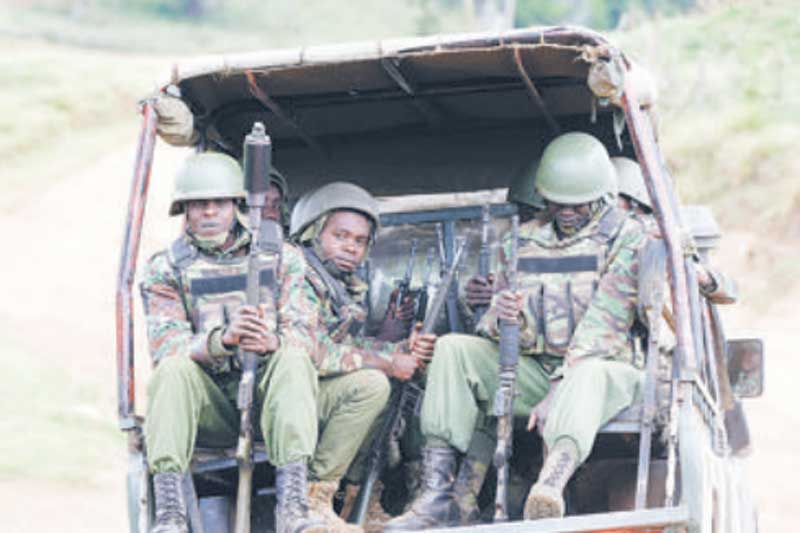 More than 3,600 chiefs' camps in the country will be turned into police posts at a cost of at least Sh40 billion.
At least Sh2 million will be required to put up a holding cell, armoury and report office, and generally modernise each camp.
Further, all 1,520 wards in the country will have police stations run by an Officer Commanding Station (OCS).
Each constituency will also have police divisions served by a Sub-County Police Commander, formerly known as Officer Commanding Police Division (OCPD) as part of efforts to devolve services across the country.
Chiefs' camps
This means that all security services will now be available in the chief's camps, which will now be expected to handle security reports professionally.
"If a chief needs police for an operation, the Officer Commanding Police Post will be on the ground with him," said an official.
Interior Principal Secretary Karanja Kibicho said the cost of implementing the changes would be spread over the next three years.
"It will take, for example, three years to totally change police uniforms for the close to 65,000 officers. We will save a lot in terms of housing and empower many officers," he said.
Mr Kibicho also said the consolidation of resources such as vehicles and personnel would save the service millions of shillings.
"We have done some checks and seen that we may not need to buy more cars for the next few years," he said. "Police have budgets for developing their structures and much of it will be redirected to new needs."
A number of foreign development agencies have approved the changes and offered to fund them.
The US government is said to be keen on border security management, which has been taken over by the Administration Police (AP).
In other reforms, all police officers and prison warders will now receive housing allowances from December.
Officers living in Nairobi will be paid Sh18,124 per month while those in Mombasa, Kisumu, Nakuru, Meru and Uasin Gishu counties will receive Sh13,124.
Officers in other counties will be paid Sh8,124 house allowance.
Unlike in the past, police officers can now rent houses outside police quarters.
The Government has been spending Sh4 billion every year on accommodation for the officers and officials now say up to Sh2 billion will be saved under the reforms.
The planned merger of some of Administration Police officers with the regular police service is scheduled to start this month.
Those targeted will be taken through a sensitisation programme before a two-week retraining session after which they will be deployed back to their stations.
According to an internal communication, some 24,000 AP officers who joined the service before 2011 will be sent for retraining while those who joined after will be left to manage core mandates.
"Training can be done even in the regional police colleges because they are being taught issues such as handling an Occurrence Book and statement writing. This will start next week," said one officer.
General duty
Up to 400 senior officers will be recalled for redeployment.
The new structure will see 24,572 Administration Police join Kenya Police to form a General Duty Police under the command of the Deputy Inspector General of Police.
The changes, which have already kicked in and will be rolled out in the next three years, will see the Kenya Police focus on public security and safety while APs focus on border security.
Announcing the changes last week, President Uhuru Kenyatta said they were meant to eliminate overlapping and duplication of functions.
The President directed National Treasury Cabinet Secretary Henry Rotich to allocate more money to the police service in the supplementary budget.
Uhuru further directed Treasury to terminate all leases with landlords for police housing within 90 days.
To fight drought, involve communities
According to the latest information from the Meteorological Department, rainfall will be poorly distributed in April, May and June, and this will have a serious impact on agriculture