Police renew interest in Korane as fresh details on murder case emerge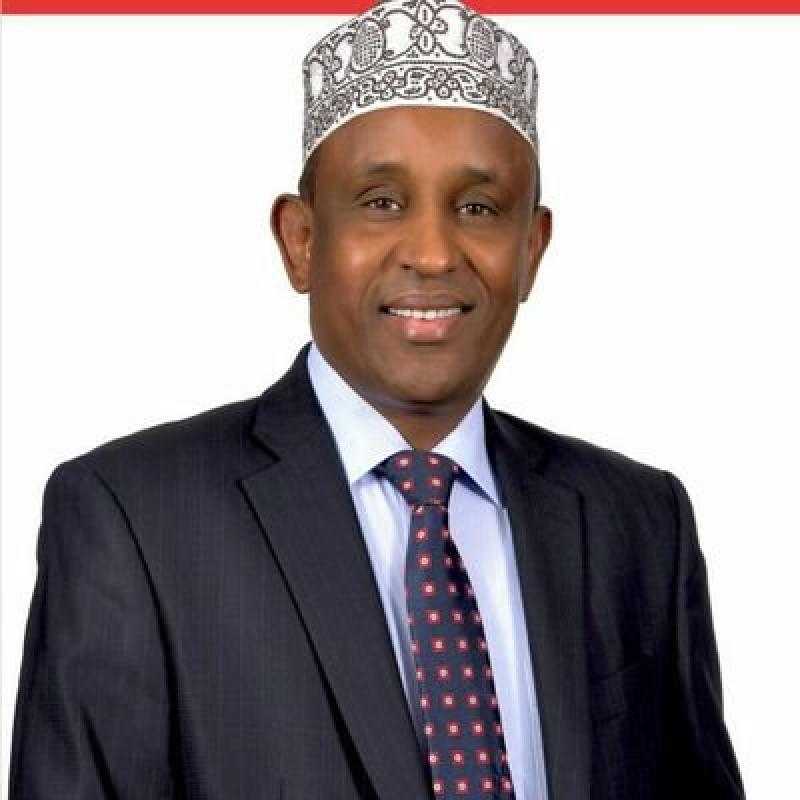 Police have renewed their interest on Garissa Governor Ali Korane after it emerged that a person close to him played a role in the purchase of two of the three cars repossessed by detectives for their involvement in the shooting of a former Garissa county executive.
The new team of detectives from the Directorate of Criminal Investigations (DCI), which took over the case on Thursday, has questioned the owners of Toyopet Motors after it emerged that the cars involved had just changed ownership.
Two of the cars were purchased by someone close to the governor, which has once again made the county chief a person of interest in the plot that reads like a thriller novel.
While admitting that a person close to the governor had been questioned, Assistant Inspector General of Police Charles Owino just fell short of saying that it was him who purchased those cars.
"I cannot answer whatever you have asked because I would be discussing too much of the evidence but we have that information," he told reporters at the Parklands Police Station where the lead suspect allegedly committed suicide.
He said two of the cars in custody were bought in Nairobi and the third one in Eldoret just days before the chilling shooting of Idriss Mukhtar, the former Garissa County Finance executive, in Kileleshwa, Nairobi.
"Based on the information that we have, the governor is a person of interest in this matter," Owino said.
"If the evidence leads us to whoever it is, including the governor, he will be charged. You have seen us charge officials from all levels of government before."
The police, who are keen to disassociate themselves from suspicion of foul play in the death of David Mwai, the man captured on CCTV pulling the trigger, allowed reporters to have a view of the cells at Parklands Police station.
Two other men whose identities are unknown and a woman only known as Njoki are still in custody at the police station on the direction of the court.
Mwai's wife Rebecca Hajila is still missing but the police say they don't have her and do not have a reason to believe yet that she was part of the attempted murder.
At Parklands, the metallic pipe which police claimed on Thursday had been used by Mwai to hang himself is located at the far end of a row of cells and next to a toilet. It is within touching distance for anyone who is about six feet tall but a shorter person can reach it if they stand on an object.
It is alleged that the deceased had informed two of his cell mates that he was going to a toilet, which is outside the cells, but he never returned. He then tore the lining of his jacket, which he used to hang himself after standing on top of a bucket.
The police, who were hard-pressed to explain how this happened within their jurisdiction ruled out any other causes of death, insisting it was suicide. By yesterday, a postmortem had not been done on the body and Mwai's family is still crying foul after being denied a chance to view his body.
"Unless the postmortem gives us a different line of thought, this is still being considered as suicide," Owino said.
"This is not to say that we don't have good infrastructure in our cells. Suicide can take place anywhere even in your house. We can't stop anyone from crossing the road because they will kill themselves."
It also emerged that Mukhtar was one of the people who contributed to funding Korane's campaign last year after he fell out with former Governor Nathif Jama. He was serving as the Commerce executive in the previous regime.
And just like with Jama, Mukhtar fell out with Korane due to differences in the spending of county finances. He protested his sacking in court and was awarded Sh17 million.
Sources however say the former executive was planning to file a case challenging the governor's academic credentials before his plans were brought to an abrupt stop.