How cartels worked with board to dish out billions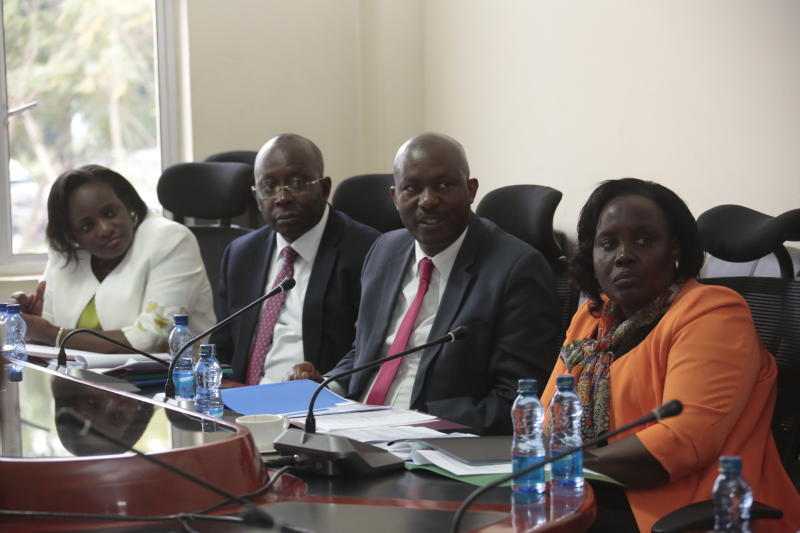 A cartel of traders colluded with National Cereals and Produce Board (NCPB) officials to be paid the bulk of the Sh11.3 billion set aside for maize subsidies.
Ethics and Anti-Corruption Commission (EACC) officials yesterday told senators that the questionable payments by NCPB to a number of traders were made against false verification forms.
Even though NCPB has 110 depots spread across the country, 73 per cent of the Sh11.3 billion was allocated to just six depots for the purchase of maize.
Eldoret, Moi's Bridge, Ziwa, Kitale, Bungoma and Kisumu collectively received Sh8.3 billion, while the remaining 105 depots were allocated Sh3 billion.
The Senate Ad Hoc Committee on the maize crisis in the country co-chaired by senators Moses Wetan'gula (Bungoma) and Margaret Kamar (Uasin Gishu) was told how farmers' payments were delayed while other farmers were turned away from regional depots.
According to EACC, the elaborate scheme hatched by some traders and employees of NCPB saw 10,636 suppliers deliver maize, out of which 146 were paid Sh4.5 billion, leaving the rest, most of them genuine farmers, to share the remaining Sh6.8 billion.
The money owed to the farmers is yet to be disbursed.
Of the 146 traders, 20 were paid Sh2.5 billion for maize imported from Uganda.
The assertion by EACC confirms concerns raised by MPs that the procurement process was skewed to favour certain suppliers.
To demonstrate how deceitful the process was, EACC officials told the senators that one family supplied maize worth Sh746 million to NCPB.
According to EACC Assistant Director in charge of North Rift, Jackson Mue, the majority of suppliers who received prompt payment were not genuine farmers.
"They were facilitated by insiders in the NCPB depots who assisted them to submit fake vetting forms. There is a problem with the whole maize supply chain," said Mr Mue.
The commission commenced investigations after receiving complaints that NCPB was purchasing maize from brokers and unregistered farmers.
The farmers who lodged the complaint took issue with the board for giving some traders preferential treatment while denying genuine farmers an opportunity to sell their produce.
According to EACC chairman Eliud Wabukala, the main challenge facing NCPB was weak systems.
Devolution Cabinet Secretary Eugene Wamalwa told the committee that vetting and verification of farmers who delivered maize to NCPB would be completed this weekend.
To fight drought, involve communities
According to the latest information from the Meteorological Department, rainfall will be poorly distributed in April, May and June, and this will have a serious impact on agriculture