Commissioners to scuttle their replacement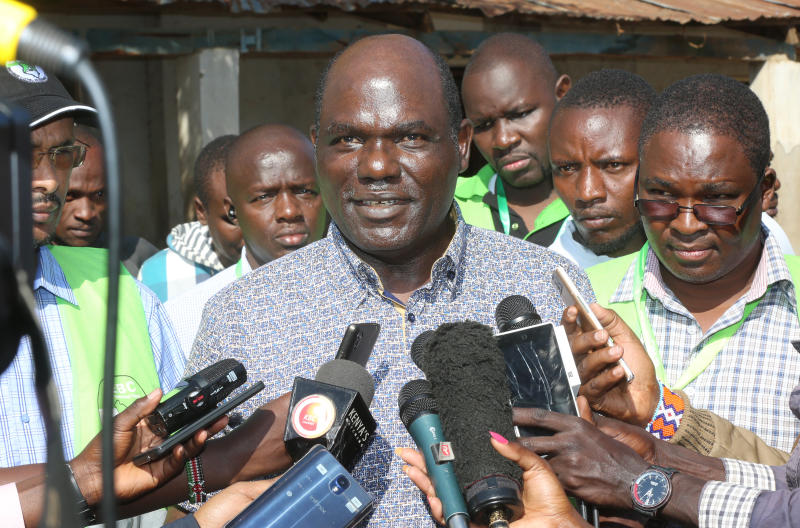 A parliamentary committee could go back to the drawing board after two former IEBC commissioners showed up at the agency's headquarters in Nairobi on Friday.
The Parliamentary Committee on Legal Affairs Chaired by William Cheptumo had started the process of working on the select committee to have the commissioners, who had not set foot in their offices for more than four months, replaced.
Cheptumo told Sunday Standard that his committee will seek to understand the current status of IEBC on Thursday when they meet Chairman Wafula Chebukati and the two other commissioners - Prof Abdi Guliye and Bonaya Molu - who are still in office.
"Even before the Friday drama, we had invited the commissioners to inform us what was happening at IEBC, including what they could do or not do due to lack of quorum. The meeting will form the next course of action," he said.
Cheptumo said former IEBC vice Chair Connie Nkatha Maina and Commissioner Margaret Mwachanya were deemed to have resigned and the committee will discuss the High Court ruling that overturned their resignation.
Nkatha, Mwachanya, Paul Kurgat and Dr Roselyne Akombe had announced their resignation in April and left Chebukati with only two commissioners -- Guliye and Molu -- to manage the electoral body.
When they announced their resignation at a press conference on April 6, the three commissioners said they had no faith in Chebukati and his leadership.
Under Chebukati, they claimed the commission had become a venue for peddling misinformation, grounds for brewing mistrust and a space for scrambling for and chasing individual glory and credit.
Immediately after the meeting scheduled for Thursday, Cheptumo said the committee will seek to end IEBC mess once and for all by putting in place a commission that will be above reproach and one that enjoys the confidence of Kenyans.
"We will be shocked if the commissioners have been drawing salaries for the four to five months. We will confirm from the IEBC Chair before we decide the next course of action," Cheptumo said.
To fight drought, involve communities
According to the latest information from the Meteorological Department, rainfall will be poorly distributed in April, May and June, and this will have a serious impact on agriculture