Governor Sonko fires back at Waititu over riparian land remarks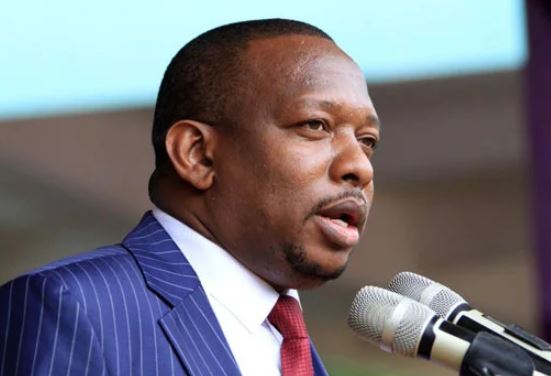 Nairobi Governor Mike Sonko has fired back at Kiambu Governor Ferdinand Waititu over the remarks he made over the weekend.
Sonko took to social media to express his displeasure on how his Kiambu counterpart is meddling into Nairobi County affairs telling him to keep off.
"My good friend and colleague should concentrate on his county. He should know we don't mix friendship with work. Even Weston, my Buru Buru Casurina Coco Beach plot, Taj Mall and many other buildings shall not be spared if found to be on riparian or public land, "read the tweet.
Waititu is vehemently opposed to the ongoing demolition of buildings put up on riparian and public land
On Sunday, the Kiambu Governor termed the demolitions as a big loss of resources to investors both foreign and local. He advised the concerned authorities to focus on diverting the course of the rivers instead of demolishing the structures
Waititu has been trending on social media for suggesting that instead of bringing down buildings worth billions of shillings, the Nairobi regeneration team should consider moving the river.
"If your house is near a river, you should be told to move the river at your own cost. Demolishing houses is not a solution. Honestly speaking, it's such a big loss," he said during a thanksgiving service for Kikuyu MP Kimani Ichung'wah at Gikambura.
The sentiments that have since not gone well with the Nairobi county boss.
The two county bosses who have been close allies are now seen to be reading from different scripts away from their fiery style of conducting their affairs.