Golden, red illumination of lunar eclipse thrills Kenyans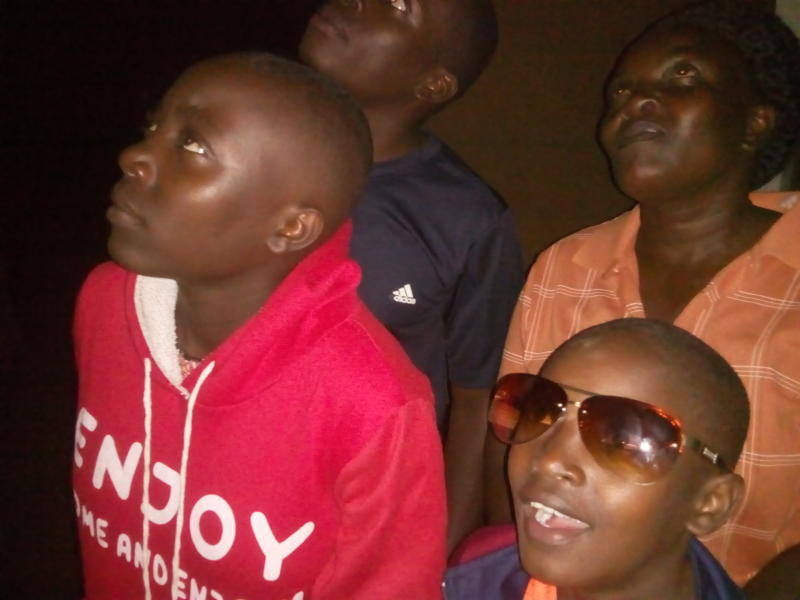 By 6pm on Friday, Kenyans had started gazing into the skies to witness what scientists had labelled 'blood moon' eclipse. East Africa was forecast to be among the regions that would get the best views of the longest lunar eclipse of the 21st century.
Not wanting to be left out in the historical experience, balconies in apartments in Nairobi's filled up as soon as darkness fell. Curious onlookers struggled to get the best shot of the lunar eclipse on their mobile phones.
Brandon Ochieng,' a university student told Sunday Standard that he had anticipated the earth to turn crimson red, skies to change hue, or the sun to collide with the moon in a scientic yet surreal way. "Honestly, I did not know what would happen. I knew it was a big deal, but I was not sure how it was going to turn out. I heard people mentioning redness, so that is what I wanted to see," he said.
Suddenly, at around 9pm, what seemed like a white speck was spotted in the dark skies. To the naked eye, it looked like a tiny button thrown on a black blanket, but to astronomists using a telescope, the white dot was the moon perfectly aligned with the sun and Earth.
As time elapsed, the moon got bigger and brighter, casting a silhouette and dark shadows of people who stood in awe to watch.
Coast residents reported that at around 11pm, they noticed the whiteness change to rusty brown. The colour intensified, and another red object could be seen in the sky.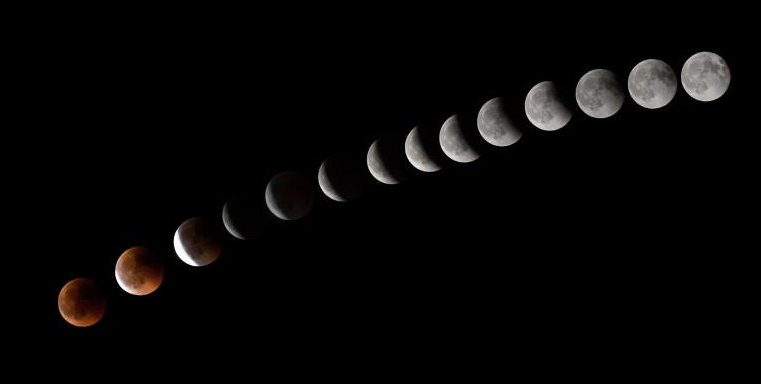 Scientists explain that coincidentally, Mars was also at its brightest and together with the moon appeared as two bright red objects in the sky.
By midnight, Kenyans on social media had started painting their timelines with photos of what they could capture of the phenomena.
Earth's shadow
The most visible images seemed to be the ones taken at Oloitoktok town along the Kenya-Tanzanian boarder where the moon looked like a huge red sphere.
Others wrote colourful descriptions of the eclipse, terming it as a supernatural event. "I have seen God in the sky. If you look carefully, you see the face of God in the sky," wrote a man identified as Francis Giro on Facebook.
Globally, stunning images of buildings cast in golden and red illumination from the skies, planes looking like they are colliding with the red moon showed the marvel of nature.
The lunar eclipse lasted about one hour and 43 minutes, but the partial eclipse before and after the total eclipse made it four hours crossing the Earth's shadow.