Former Islamic preacher awarded Sh6 million for violations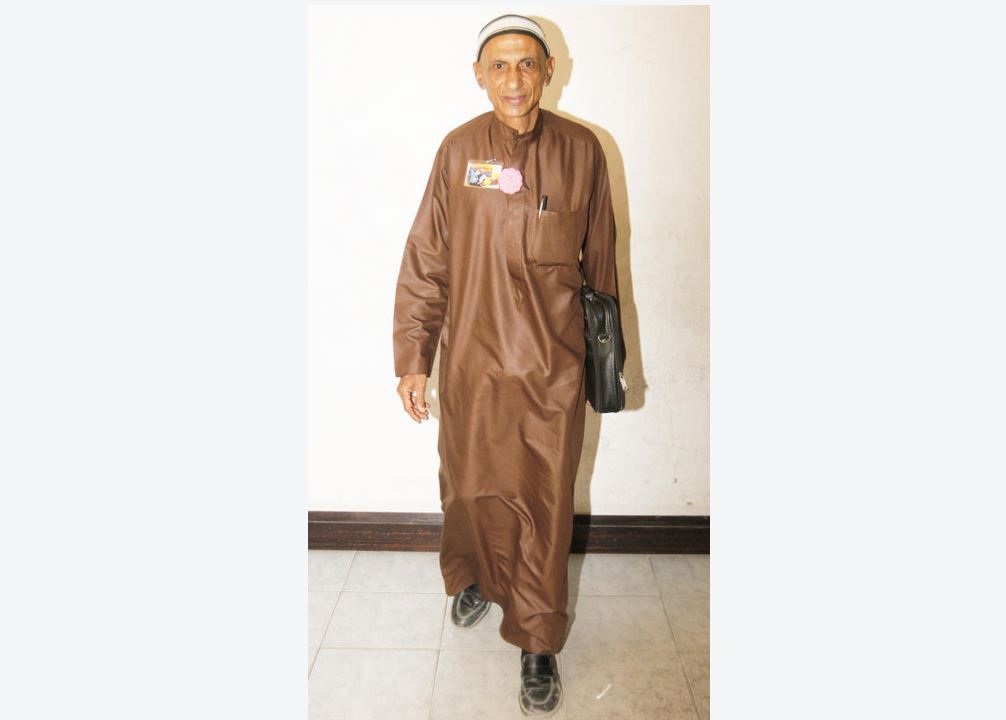 Former Islamic preacher Sheikh Khalid Balala (below) will be paid Sh6 million after the court found that the Government violated his rights when it stripped him of his Kenyan nationality.
High Court judge Erick Ogola also found that the Governement violated Balala's rights by confining him to exile in Germany 1997.
The judge also found the State at fault for confiscating his passport even after restoring his citizenship.
However, Balala's award, which started attracting interest yesterday, was suspended for 30 days to enable the Attorney General to file an appeal.
Balala termed the judgement a bold step against human rights violations.
He, however, said he would ask the Court of Appeal to grant some payers the High Court dismissed yesterday.
Balala was seeking Sh100 million for being declared stateless, being subjected to emotional, psychological and economic suffering for close to 10 years.
He also wanted the court to find that the State subjected him to malicious prosecution over treason charges.
Balala, 60, was a fiery preacher and critic of the Moi government.
He co-founded the defunct Islamic Party of Kenya (IPK) to campaign for the rights of Muslims and the entire Coast region.
IPK also supported democracy during the Second Liberation. The party, which was never registered, entered an agreement with Ford-Kenya ahead of the 1992 elections.
Balala launched his petition in 2012.
Justice Ogola declared that Balala's rights were violated by the Attorney General and the Ministry of Foreign Affairs after his passport was confiscated. "The court has found that confiscation of Khalid Balala's passport was not justified. A passport or national identity card is a right which the State must protect," said Justice Ogola.
Kenya's High Commission in Bonn, Germany, seized Balala's passport and refused to give him a new one when he went to renew it in 1994.
After being stripped of his Kenyan nationality, Balala was arrested and deported five times when he tried to enter Kenya through Jomo Kenyatta International Airport, Moi International Airport and Dar es Salaam International Airport.
British authorities, reportedly working with their Kenyan counterparts, denied him entry to their territory.
Balala was allowed to return to Kenya after local and international pressure, but on temporary documents provided by the Kenyan mission in Bonn.
While in Nairobi, Balala was issued with a passport but it was confiscated on the same day. It has never been returned.
Between November 1991 and February 25, 1993, Balala was on trial for treason. He was later acquitted for lack of evidence. He resumed politics after what he described as a sham of a trial.
Yesterday, the judge noted that when Balala was stripped of his Kenyan citizenship and branded a Yemeni one, he was deprived opportunity to work, forcing him to stay away from his family.
He said Balala went through psychological torture and found that it would be proper to compensate him.
Justice Ogola, however, rejected Balala's application to be awarded Sh100 million, saying the demand was too high.
The judge said while it was true that Balala depended on help, he did not prove he deserved the Sh100 million award. "Balala wanted $300 daily for lost livelihood. However, I am satisfied that a sum of Sh6 million would be sufficient compensation for violation of his rights while in Germany," said Justice Ogola.
In his petition Balala said he was the spiritual leader of IPK, which was responsible for creating political awareness among Muslims.
"As a result of my actions in 1992, the State maliciously prosecuted me on charges of treason, of which I was later acquitted," said Balala.
He said between 1992 and 1997, he was charged with incitement several times. The charges, he said, were later dismissed by the court.