Government evicts traders from Kenya's Buffer Zone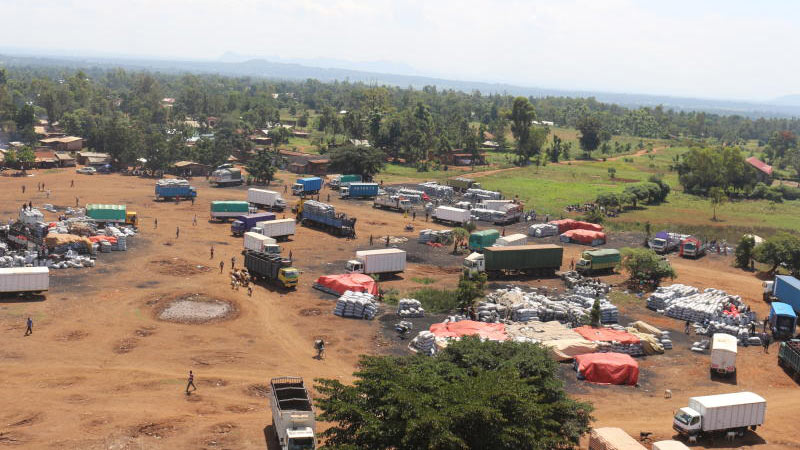 The Government has ordered charcoal traders operating on a buffer zone along the Kenya-Uganda border to leave, citing security reasons.
Though the authorities are adamant that sanity must be restored in the area called "no man's land", the traders read mischief in the move and have vowed to stay put.
Last week, a meeting that brought together senior security officers, county government officials and the traders' representatives, resolved that the businessmen must leave the area.
The traders were told to keep off the area today or they would be evicted and their trucks impounded.
The land has been invaded by local and Ugandan traders, and turned into a loading and offloading zone for imported charcoal from Uganda.
The charcoal is later transported to various towns.
Busia Deputy County Commissioner Fredrick Ayieko said congestion occasioned by lorries, trailers and thousands of bags of charcoal pose a security threat to locals.
"Any vehicle found in no man's land today (Monday) will be impounded, owners prosecuted and the charcoal destroyed," said Mr Ayieko.
He further said some traders were sneaking in charcoal from Uganda without paying tax, denying the county and national government revenue.
However, the traders claimed the Government was evicting them without offering them an alternative place to sell their charcoal. They asked for extension of the notice as they look for a new place to operate.
"The business we are doing is legal and some of us took loans, where does the Government want us to go?" posed Bernard Ng'ang'a.
Meanwhile, traders with structures near Busia Stadium and Tax Park found reprieve after court extended an order for demolition until Thursday this week.
This is after lawyers, representing both sides of the case, agreed on an extension to give the traders time to leave voluntarily.