Governors claim Sh77b ahead of key devolution conference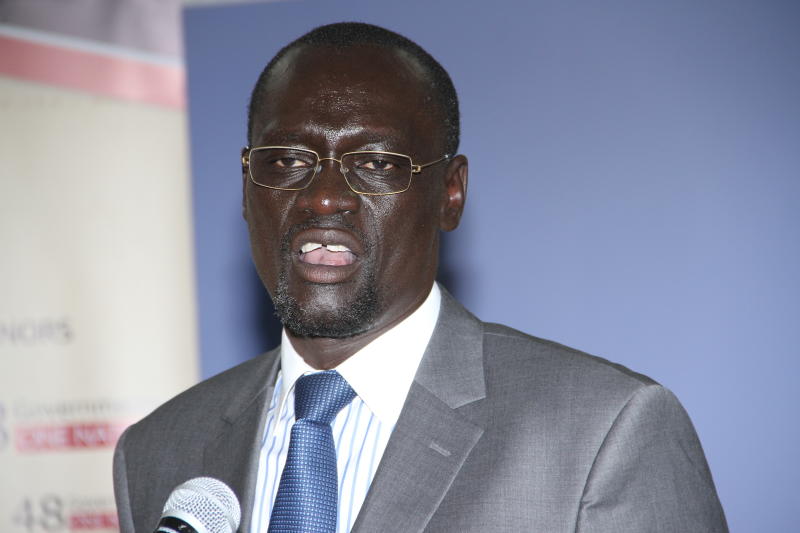 Governors have demanded the release of Sh77 billion ahead of a meeting on co-operation between national and county governments.
The National and County Governments Coordinating Summit that is chaired by the President, and in his absence the deputy president, meets this morning with the funding crisis expected to feature prominently.
Yesterday, Council of Governors (CoG) chairperson Josphat Nanok said governors were concerned that the devolved units were yet to receive funds due to them with only nine days to the end of the 2017-18 financial year.
Pending bills
"If these monies are not disbursed within the week, and latest on Monday, counties run the risk of accruing pending bills, which should have been paid within the current financial year.
"Frequent changes in the requirements for county governments' funds approved by the Controller of Budget are disrupting service delivery, and this seems to be affecting counties and not the national government," said Nanok.
He added: "This is unfair and should be rectified. We expect the Controller of Budget to agree with the Council on what is required at the beginning of the year and not in every other month."
Rule of law
He further noted that while the Council supported the war on corruption, the governors were appealing to leaders and Government bodies to respect the rule of law as they fought the vice.
"While undertaking this process, we equally call upon all relevant investigative and prosecutorial organs to follow the legal frameworks set out and conduct their investigations and prosecutions objectively and without bias and witch-hunt," he observed.
Nanok urged both elected and appointed leaders to comply with the leadership and integrity requirements set out in Chapter 6 of the Constitution and avoid nepotism, favouritism or tribalism in the course of their duties and employment.
"The Council recommends to the President to declare an immediate ban on the importation of sugar, rice and fertiliser. This will allow us to 'Buy Kenya and Build Kenya' and to double our efforts in promoting local productions," Nanok added.
The CoG chair noted that governors also wanted to chair the county policing authority and had a bigger say in security matters.
To fight drought, involve communities
According to the latest information from the Meteorological Department, rainfall will be poorly distributed in April, May and June, and this will have a serious impact on agriculture