Governor Lenku wants residents to sacrifice one goat to insure themselves against diseases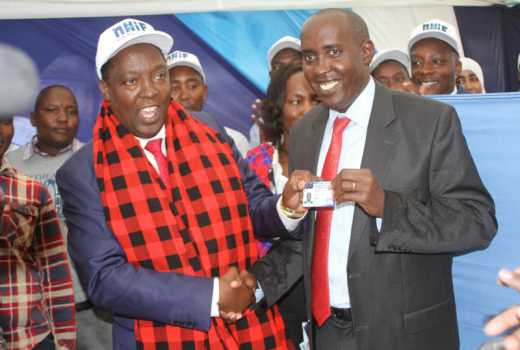 Kajiado Governor Joseph Ole Lenku wants residents to sacrifice one goat a year to insure themselves against all diseases.
He said the market price of a goat will save families from the burden of hospital bills. "It takes Sh6,000 to cover two parents and all their children.
This can be realised by selling one goat every year, " said Mr Lenku.
Speaking at Ng'atataek, Kajiado Central, during the launch of NHIF universal healthcare coverage yesterday, Lenku ordered that all 89 dispensaries and health centres in the county be used for NHIF registration.
NHIF County Coordinator Alfred Ngetich said although 300,000 residents were insured, only 167,134 are active members by virtue of regular payments.
"Some 1,281 persons aged more than 70 years are covered, " said Mr Ngetich.
NHIF is carrying out a sensitisation drive for universal healthcare in Kajiado County.