Human rights group pushes for stiffer penalties for disobeying court orders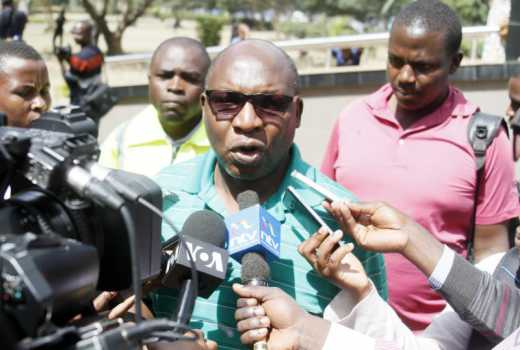 Senior Government officials who disobey court orders could soon face stiffer penalties if a petition by a human rights watchdog succeeds in the High Court.
Kenya Human Rights Commission (KHRC) is challenging provisions of the Contempt of Court Act, which limits punishment to six months in jail or a Sh200,000 fine, arguing it takes away judges' independence.
"The Act is retrogressive as it promotes impunity and arbitrariness among State officers. There are many judgements against the Government, which the officers have refused to obey, which makes it unjust to limit the sentence for contempt," said the organisation's lawyer Manasseh Mwangi.
Judges have on many occasions expressed their frustration in punishing those who disobey their orders, stating that their hands are tied and cannot go beyond what the Contempt of Court Act provides for.
Fred Matiang'i
Justice George Odunga fined Interior Cabinet Secretary Fred Matiang'i, Inspector General of Police Joseph Boinnet and Immigration Principal Secretary Gordon Kihalangwa Sh200,000 each for contempt.
George Kegoro, KHRC executive director, said in attempting to limit the courts' powers in punishing contemnors, Parliament was exercising control and influence over the Judiciary.
"The Act seeks to reverse the gains we have in the Constitution on how public officers should remain accountable, responsible and transparent, and respect the law. Judges should have the independence to determine the penalty for contemnors," he said.
He submitted that the laws deprived judges the means to exercise their discretion and wanted the court to declare several sections of the Act unconstitutional.
Mr Kegoro said many Kenyans were suffering because Government officials had failed to honour court orders.