Airtel and Telkom to merge in a bid to stem loss making streak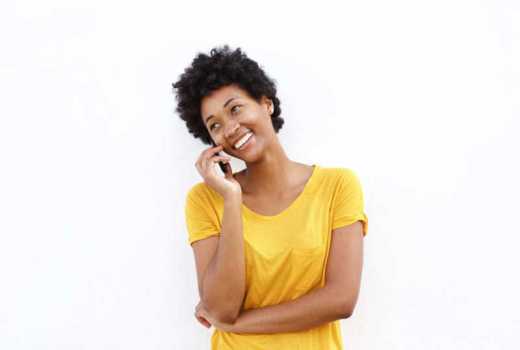 Telkom and Airtel have started talks to merge or carry on their business as a joint venture in Kenya in a bid to form a telco giant to take on market leader Safaricom.
After painfully watching Safaricom mint billions of shillings in profits for years as they sank deeper into losses, the two operators appear to be looking for another trick to resuscitate their businesses.
They want to combine their operations and function as one entity instead of waiting to be wiped out by the mountains of losses they have been accumulating.
Impeccable sources told the Sunday Standard that even the Communications Authority of Kenya (CA) has been made aware of the talks and will be briefed once the deal is sealed.
"Shareholders have been talking and they seem to have agreed on most issues on the deal. But you cannot quote me because it is not yet time to speak. In the next two weeks or so, we will be ready to talk about it," one source said.
The deal could see Telkom Kenya swallow Airtel, the Indian owned telco, which is the most bleeding of the two, after nearly all its strategies failed to lift it from the loss making territory.
Done deal
Another source in the mobile industry, also in a position to know, said the deal is as well as done and it is only a matter of time.
"It is a done deal. They were to announce it this week or next week. They are doing a joint venture which is technically a merger but on a lower scale," the source said.
Though the actual details are still scanty, it is understood that the deal is being discussed by their parent companies abroad and the announcement could be made from India as soon as next week.
A second meeting with the sector regulator, (CA), is expected in coming days, where more details will be disclosed.
"Under the venture, they will combine their assets, cut down on variable costs such as staff, usable and distribution channels, and marketing, among others," the source said.
A joint venture is usually preferred because it allows two or more companies to work together as commercial entities but still maintain their distinct identities.
Most joint ventures are done by creating a separate business entity, to which the owners contribute assets and other resources, have shareholding and agree on how to manage the new outfit.
Telkom Kenya has 1,581 base stations at the moment, some of which are leased, while Airtel has 1,548. Combined, they would be very close to Safaricom which has 4,000 base stations.
With increased base stations, Airtel and Telkom can increase their coverage to underserved regions and enjoy economies of scale.
Telkom has a significant footprint in the data market, and has recently relaunched its mobile money T-Kash, to coincide with the launch of mobile interoperability, which now allows consumers to send money to any mobile network without restrictions.
On its part, Airtel is the second biggest player by mobile customer numbers. If they harmonise these synergies, then they can offer their customers a more appealing mobile package, and become the second most used network as soon as they put pen to paper. The fact that most mobile users have mobile phones with two sim card slots and prefer to have a second line as backup, will also assure the two players of business.
Latest data shows Safaricom has a market share of 71.9 per cent in mobile subscriptions.
Airtel comes in second with a 14.9 per cent market share, while Telkom Kenya has 8.4 per cent. Telkom is the only operator whose subscriptions grew in the last quarter.
Combined, the two will have a 9.5 million mobile subscriber base, which is still lower than Safaricom's 29.4 million.
But the biggest benefit of the joint venture will be spectrum where they will turn the tables on Safaricom, given that they will now have more spectrum resources to run their joint venture than their fiercest rival in the market.
Currently, Airtel has 30MHZ excluding 10MHZ allocated for 4G or LTE and Telkom has 27.5MHZ also excluding 10MHZ for LTE testing. This means, if the two merge, they will have a total of 57.5MHZ in spectrum. Should they pay for the 10MHZ each is testing on 4G, the number will rise to 77.5 MHZ.
On its part, Safaricom has 47.5MHZ, inclusive of 10MHZ for 4G. Safaricom is the only operator that has however paid for and commercially launched 4G services. The other two are still testing.
This means if Airtel and Telkom fully utilise the combined spectrum, the new entity is likely to have a more superior network coverage to that of Safaricom.
But Safaricom, which has a grip of the market, is still the most innovative firm in the telecom industry, and it will take a lot of hard work to beat its mobile money product, M-Pesa.
Marketing and quality
The new entity will also need to invest heavily on marketing and quality of service if they are to dislodge Safaricom from the top spot.
For Helios, an equity fund, which invests for a quick return, usually in about five years, the merger presents an opportunity to fatten the cow for slaughter. Technically, the merger will help them cut costs as they enjoy economies of scale and improve on revenues.
The deal also promises to send the communications regulator back to the drawing board on how to regulate the market that will now just be technically a duopoly. It will also make the dominance report by Analysys Mason suffer a natural death given the change in market dynamics.
The competition environment will also shift. Telkom and Airtel are however yet to make an application to the Competition Authority of Kenya (CAK), whose mandate includes assessing the impact of mergers and acquisitions on competition to protect the interests of consumers.
"If at all there is such an intention, then they must come to us. As at the end of yesterday (Thursday), we had not received any such application," Mr Wang'ombe Kariuki, the director CAK said in an interview.
Information Cabinet Secretary Joseph Mucheru declined to comment on the planned merger, instead referring us to the industry regulator or the individual mobile operators, none of whom wants to comment on the story.
Investment Secretary Esther Koimett also passed the button to Telkom CEO or chairman. But she also did not deny the existence of such talks.
The Government owns a 40 per cent stake in Telkom Kenya and such a venture may not go on without its blessings.
The deal could also end Airtel Kenya's eight-year expedition in the Kenyan telecoms market. Essar's yuMobile was the first to give up after years of losses. This left Kenya with just three players – Safaricom, Telkom Kenya and Airtel.
Telkom recently got a strategic investor, Helios, who has handed it a lifeline.
But Airtel, which entered Kenya in 2010, when its parent company Bharti Airtel acquired Zain operations in 15 African countries for $10.7 billion (Sh895.6 billion then), has remained helpless, instead opting to sack hundreds of employees and radically restructure its operations to continue operating.
Airtel has been in the red since its entry in Kenya. Its parent company revealed that in 2016, Airtel Kenya was technically insolvent.
The operator had Sh55.3 billion in current liabilities in the year to December 2016 that far exceeded its current assets worth Sh9.7 billion.
This saw it report Sh8.1 billion after-tax loss in the year to December 2016. The firm reported a Sh7.1 billion loss in 2014 and by December 2016, the telecoms operator had accumulated losses worth Sh59.3 billion, according to the financial report.
Telkom Kenya, the third largest operator, has also been in the red since the Frenchmen took over in 2007 but exited in 2015 after failing to turnaround the unit. Orange sold its stake to Helios Investment Partners.
Telkom is not listed in the securities exchange, making it hard to know its financial performance, but when Orange left in 2015, the operator was in the red.
Reporting losses
Airtel and Telkom Kenya performance pales in comparison with market leader Safaricom, which reported a 27.1 per cent net profit rise to Sh48.4 billion in the year to March 2017.
During the financial year, total revenue crossed the Sh200 billion mark for the first time to stand at Sh212.9 billion, an 8.8 per cent rise.
Helios is a UK private equity firm, which owns 60 per cent of Telkom Kenya, through a Mauritius-registered company, Jamhuri Holdings. The other 40 per cent stake is held by the Government of Kenya via Treasury.
The fund acquired 70 per cent stake from Paris-based Orange after eight years of loss-making in Kenya.
Soon after, Helios took up the controlling stake, it ceded 10 per cent stake to the Government at the symbolic consideration of Sh1 for it to waive its pre-emptive right in the acquisition.
The transaction value was however not given, although it is thought to be worth about Sh8 billion.
The State previously owned 100 per cent of Telkom Kenya before divesting its stake to 49 per cent in 2007 in a broader privatisation that also saw the sale of a majority stake in Safaricom.
But unlike Safaricom, whose 40 per cent is owned by UK's Vodafone (but it has since transferred 35 per cent stake to its subsidiary Vodacom), Telkom Kenya has struggled to find traction in the mobile telephony business and subsequently reporting losses after the divestiture.
Orange's exit in 2015, followed in the footsteps of the Ruia brothers — Shri Shashi and Ravi Ruia - who in the previous year sold yuMobile and retreated to India.
YuMobile's assets were stripped and sold to its rivals Safaricom and Airtel. In the deal, Safaricom acquired yuMobile's infrastructure and retained about 130 employees in the technical department, while Airtel bought 2.7 million subscribers by taking over yuMobile's number prefix.
Both Airtel and Telkom are suffering the effects of pushing calling rates to rock bottom to win subscribers, a strategy that has left them with massive losses.
The demise of yuMobile and the merger of Airtel and Telkom could return Kenya's telecoms market to a duopoly controlled by Safaricom and the new outfit to be formed, something that might not sit well with many consumers and regulators.
To fight drought, involve communities
According to the latest information from the Meteorological Department, rainfall will be poorly distributed in April, May and June, and this will have a serious impact on agriculture