Nurses takes on doctors over management positions in public hospitals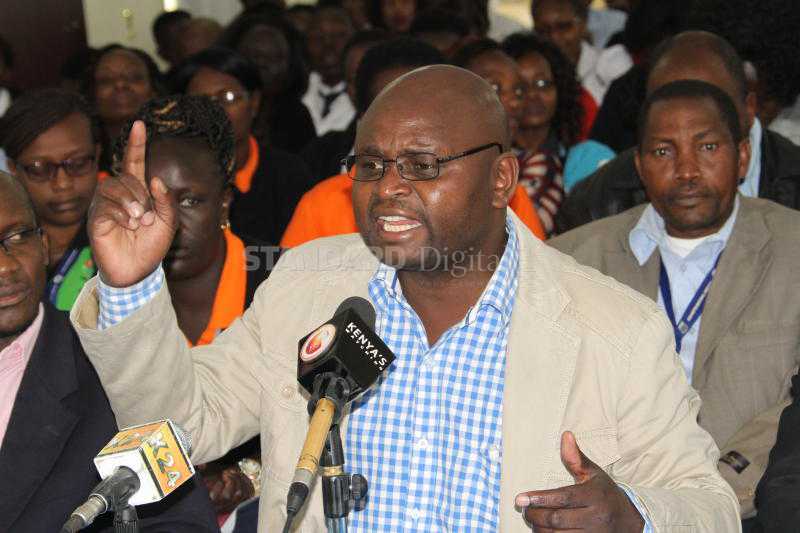 Nurses have gone to court to try to stop the implementation of the new Health Act.
The Kenya National Union of Nurses (Knun) argued that the Health Act (2017) was deliberately designed to favour doctors in top management positions in public hospitals while discriminating against nurses despite the fact that they were key stakeholders in the provision of healthcare.
"The new laws are unconstitutional to the extent that they limit the right of nurses and other professionals in the human health field from holding top positions they have previously held and restricting them to doctors," said lawyer Charles Wabwora.
The nurses' union asked the court to suspend five sections of the Act, claiming that the Ministry of Health ignored their input when drafting the new rules.
An order
They also want the court to declare the Act unconstitutional and stop both the national and county governments from terminating the contracts of nurses holding senior positions and replacing them with doctors.
Among the sections they want declared unconstitutional is the provision that creates the office of the director general for health but limits the qualifications to be a medical practitioner registered by the Medical Practitioners and Dentists Board.
They are also contesting the qualifications of a county director of health, which the law also states must be registered by the Medical Practitioners and Dentists Board.
"The requirements are discriminatory to other cadres of health professionals given that only doctors registered with the Medical Practitioners and Dentists Board qualify. We have nurses with many years of experience and higher education but cannot apply for the positions," said Wabwora.
The union is also against the establishment of a human resource health advisory council.
To fight drought, involve communities
According to the latest information from the Meteorological Department, rainfall will be poorly distributed in April, May and June, and this will have a serious impact on agriculture