Being a citizen by birth cannot be revoked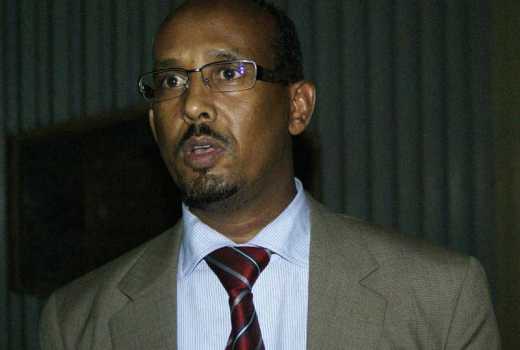 Heavily armed police officers raided a former MP's home and bundled him into a waiting vehicle as he prepared to witness the scrutiny of Wajir South parliamentary votes in 2007.
What followed was the agony for former Wajir MP Muhamud Sirat to prove that he is Kenyan by birth and not ready to be deported to Australia.
The police, dressed in civilian clothes, had demanded that he gives them his alleged Australian travel document, something he did not own.
They ransacked his house and took his national identity card, voting card, driving license, his Kenyan passport, verification card issued by the Government in 1989 and all his election records.
The officers claimed they had an order that declared him a prohibited immigrant and a security risk.
The issue of him being an Australian is said to have been concocted to delay or prevent an election petition he had filed against his political rival, Ali Hassan Abdirahman.
It later emerged in court that Sirat, the son of a Kenyan citizen who worked as a civil servant in the Ministry of Education and Elba Bule Onshow was issued an identity card by the Government when he attained 18 years.
Sirat applied for a Kenyan passport in November 1993 but it later got lost, forcing him to apply for a second one that was issued in December 2006.
His lawyer Kethi Kilonzo moved to court to have the order quashed, arguing that the deportation order was made in a bid to stop scrutiny or recount of votes in the election petition.
The Immigration Department put up a spirited fight, saying though Sirat was born in Kenya, he voluntarily acquired Australian citizenship when he was studying for his Doctorate in Sydney.
During the time he allegedly became an Australian citizenship, Kenyan law prohibited dual citizenship, and he was required to reapply for Kenyan citizenship.
However, Justice George Dulu in his judgment delivered in October 2009, quashed the deportation order on grounds that the minister did not give Sirat a hearing before issuing the order.
Yesterday, lawyer Omar Abeid told the Sunday Standard that the Government has no powers to revoke citizenship of a person born in Kenya. "Citizenship by birth is a constitutional right that cannot be revoked; those who obtain it through registration are the only ones that can be pushed around," he said.
For one to acquire dual citizenship, Kenya Citizenship and Immigration Act, 2011 provides that a Kenyan by birth is entitled to retain his citizenship if he/she gets a foreign one.
To fight drought, involve communities
According to the latest information from the Meteorological Department, rainfall will be poorly distributed in April, May and June, and this will have a serious impact on agriculture