Eight columnists explain why they have stopped writing for Nation Media Group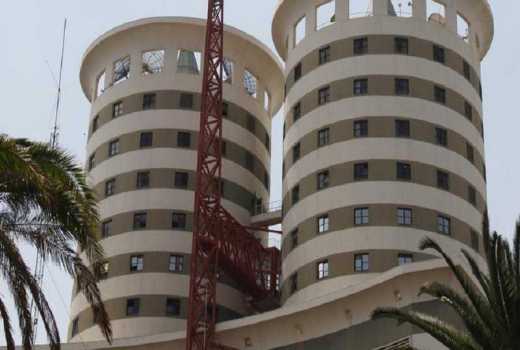 Eight independent Daily Nation columnists have terminated their services to the paper citing interference in journalistic freedom by the paper's management.
"We are aware that the singular privilege to contribute comes with the tacit compact to promote and protect intellectual freedom, freedom of expression and freedom of information, which anchor freedom of the media, "they said in a statement circulated on-line.
One of the signatories, Mr Kwamchetsi Makokha, confirmed the authenticity of the statement.
Some of the columnists have written on politics, human rights, policy and justice for the paper for over 10 years.
The statement signed by George Kegoro (Executive director Kenya Human Rights Commission), Muthoni Wanyeki (Africa Director, Open Society Foundation), Gabriel Dolan (Catholic Missionary Priest), Rasna Warah (Author), Maina Kiai (Co-director, InformAction), Gabrielle Lynch, Nic Cheeseman and Kwamchetsi Makokha said Media freedom, which is an ultimate measure of country's democracy, was under threat.
A Nation editor, who preferred not to be quoted commenting on the matter, said the eight signatories had a similar activist background and the paper could not support their positions.
"We are not an opposition paper but an independent one," he said citing the case of NASA strategist David Ndii whom he said had advocated secession in his Saturday column.
"That is not our position but some readers thought it was," he said.
Some of the columnists, he added, had contributed for decades and were due for replacement. "They didn't want to wait until the hammer fell."
Said the columnists: "Two years ago, a number of us wrote to the board to express our concern about what we saw as a systematic process to constrain independent voices within the company, contrary to its stated editorial policy to promote diversity and freedom of the media".
They also accused the media house of firing Denis Galava who was the paper's Managing Editor for special projects and investigations over publication of an editorial critical of the presidency.
They also took issue with the Nation management for allowing the contract of "Gado" cartoonist Godfrey Mwampembwa to end because of the discomfort his work caused the Executive.
The columnists said the paper's board had promised to address their issues but it had since been silent on the matter.
In a message to Standard Digital columnist Macharia Gaitho, whose signature was missing from the document, said: "I was not consulted. I had heard rumours on social media that some independent Nation columnists were planning to quit in protest at the group's apparent capture by the Jubilee government. My opinion was not sought nor my support canvassed.
I sympathise with colleagues whose voices over the years have helped make Nation about the most respected media house in Africa. I am sure that they would not have taken this drastic and regrettable action without justification.
I hope this will serve as a wakeup call to the Nation Board and Management…."
He added he had not so far suffered any censorship or undue directions on his opinion pieces or news analysis.
"I will, therefore, continue to take advantage of the space offered by the widest circulating paper in the region," he wrote.
In a tweet, Nic Cheeseman said even though the resignation of the eight columnists will not be enough to change the current trend in media houses, it was worth trying.
"Our decision to leave is rooted in a deep belief that something has to be done to save an institution which has proud a history and a significant, an impact on Kenyan political life and as the Daily Nation, "he said in a tweet.