Nandi County on process to seek compensation from British government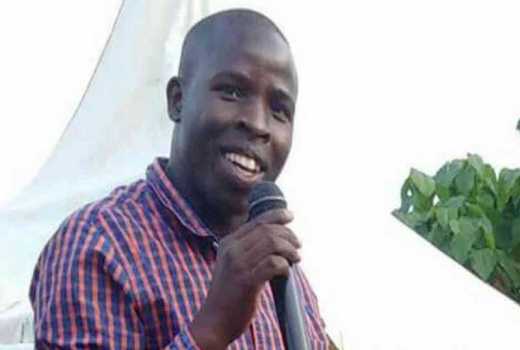 Nandi County administration will sue the British government for historical land injustices meted out on the community during the colonial era.
Governor Stephen Sang said present land injustices involving cases where some 'powerful individuals' have oppressed wananchi will also be addressed.
Earlier this week, the governor and the Lands Executive (CEC) Jacob Tanui unveiled a new team of legal experts tasked with steering the process.
Sang's administration has replaced the international human rights and criminal law specialist lawyer Karim Khan who had been engaged by his predecessor Dr Cleophas Lagat with Land and Litigation lawyers Jane Masaa and Henry Kenei who will be assisted by the County administration's legal counsel led by George Tarus.
"The process seeks to address historical land injustices against the community by the colonial government; as well as oppressive powerful individuals using corrupt systems," said the governor at a ceremony to launch the process.
The county administration explained that they resolved to pursue the matter after Parliament and the Truth Justice and Reconciliation Commission failed to conclusively address it to deliver justice.
"TJRC failed to adequately address the issue of Nandi historical injustices; the National Assembly has also been slow in finding permanent solutions to the question of historical injustices thus pushing affected counties to take alternative independent initiatives," said the governor.
The Nandi community accused the British government of alleged forceful eviction from fertile lands to pave way for the establishment of the large scale tea plantations.
The Nandi community is laying claim to the greater Nandi Hills, presently occupied by various Tea Estate Companies, Chemelil, Muhoroni, Miwani, Kimwani area, Makindu, Kibigori, Kibos, Oduo, Mamboleo, the Fort Tenan, Soba River, Soghor and Tibingot area that forms parts of the land formally occupied by the East Africa Tanning and Extract Company.
Sang said addressing historical injustices will ensure settlement of squatters.