Catholic nuns say they were tortured, enslaved in Ecuador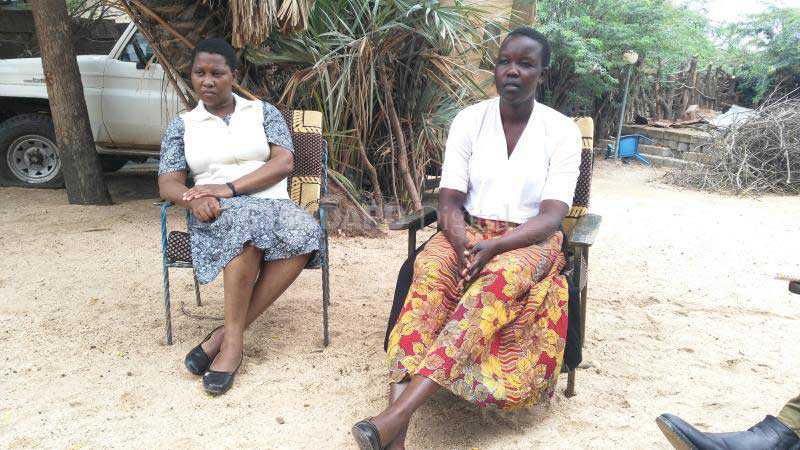 The Catholic Church will investigate shocking claims of slavery in Ecuador, South America, involving two Kenyan nuns who have just come back.
The two — Sister Sharon Ateyo and Sister Felistas Mutheu Mumbi — formerly of Social Missionary Sisters of the Church congregation claim they were held under slave-like conditions in Ecuador awaiting their final vows before being expelled.
They had stayed in the Catholic Order for 14 years before they left for Ecuador for their last vows.
Speaking to Saturday Standard, the sisters said they were lured into a game of deceit which included lying to potential well-wishers that they were family members of hungry Turkana families.
The congregation under which the two sisters worked runs a number of activities in Lokitaung, Turkana County, and is under the sponsorship of two Spanish organisations - St Patrick Foundation and San Padlo Foundation.
Turkana Catholic Bishop Dominic Kimengich said he was aware of the matter but more investigation was needed. "We will need to establish the facts. If there was mistreatment, we will get in touch with the church authorities in Ecuador. However, getting into sisterhood is a free decision. There are challenges and some of those who have joined sometimes come back," said the Bishop while acknowledging that he was aware the sisters are back in the country.
Denied food
"It was their decision to come back home and they were not expelled. However, I have not met with them to know exactly what happened. The only thing they were complaining about was that the vows had delayed," said the Bishop.
On their part, the sisters claim that they left Kenya for Ecuador in 2016. On arrival in Quito, they were forcibly roped into fundraising activities. Failure to cooperate, they said, led to denial of basics such as food and being subjected to mental torture.
"You want to go for a short call, there would be a person standing at the door to make sure you flush the toilet. We underwent immense verbal abuse and intimidation," said Sister Ateyo, who joined the congregation at 20 years and is now 35.
"We are traumatised. We are afraid after what happened to us," added Sister Mumbi, now 36 years. She joined at 22.
The nuns said they were stripped of their habits — a special garment for Catholic nuns-and forced to sign a letter that they had voluntarily left the congregation.
"We refused to sign. We were placed under house arrest for over four hours, during which we were not supposed to touch the door or communicate with each other," said Sister Mumbi.
The nuns said they were forced to seek help from their families back home after the Mother Superior — the head of the convent — refused to assist them to get back home.
"We have come out because we want to save young Turkana girls from being recruited into the fraudulent order. It is a waste of time. You enter it at 18 and are then exploited..." said Sister Mumbi.
To fight drought, involve communities
According to the latest information from the Meteorological Department, rainfall will be poorly distributed in April, May and June, and this will have a serious impact on agriculture