Kenya fights UN resolution that seeks to reduce number of troops serving under Amisom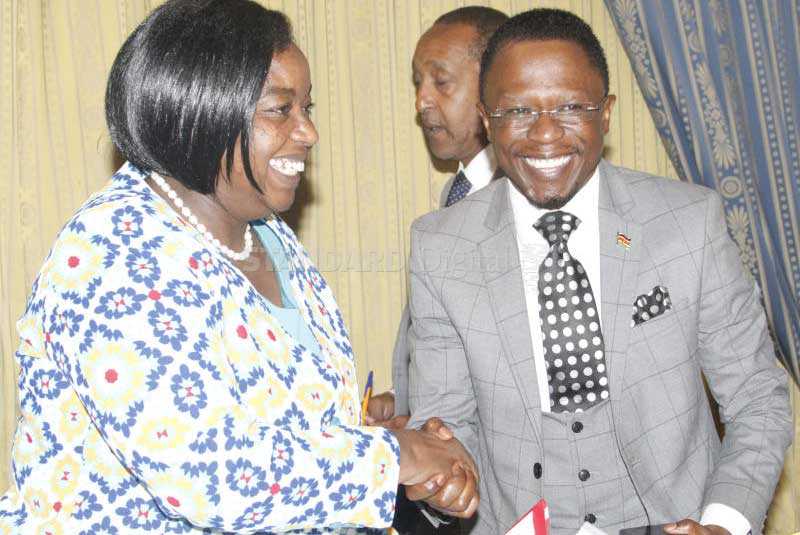 Kenya will demand that the United Nations (UN) rescinds a resolution that seeks to reduce the number of troops serving under Amisom in Somalia.
Foreign Affairs Cabinet Secretary Monica Juma said yesterday that the stability and development of Somalia was key for Kenya's and the region's prosperity, and that was why the country remained a strong voice for Somalia on the international arena.
"In view of this, we shall along with the other Troop Contributing Countries (TCCs) and the Somali Government petition the UN Security Council to reconsider the resolution on drawdown of Amisom troops, restore the previous troop levels and stay any further reduction to allow recovery of territory still under control of Al Shabaab and other terrorist groups," Dr Juma said.
Peace and security
She also revealed that Kenya had commenced campaigns for a seat at the United Nations Security Council (UNSC), during an election that will be held in two years.
UNSC plays a crucial role in maintenance of international peace and security.
Kenya, which has served twice as a non-permanent member of UNSC in 1973-1974 and 1997–1998, wants to return to the organ to push the country's agenda, according to Juma.
"As a country, we believe that peace, security and development are interlinked and mutually reinforcing, and neither can be achieved without the other. Addressing drivers and root causes of the absence of peace and security is of critical importance for Kenya," she said.
Addressing her first press conference as Foreign Affairs CS, Juma said Kenya would continue to lobby for recruitment of Kenyans in the international system in order to contribute to global programmes and governance.
"Even as we go through the candidature process, we look forward to co-operating with all countries for more robust co-operation and engagement on issues of peace and stability and where Africa's and developing countries sustainable development is realised."
Suspended KNH staff reinstated
The decision to lift the suspensions followed a meeting between the CS, MPDB and top KNH managers, represented by board chairman Mark Bor.