Ex Nyeri Town MP escapes unhurt after plane crash-lands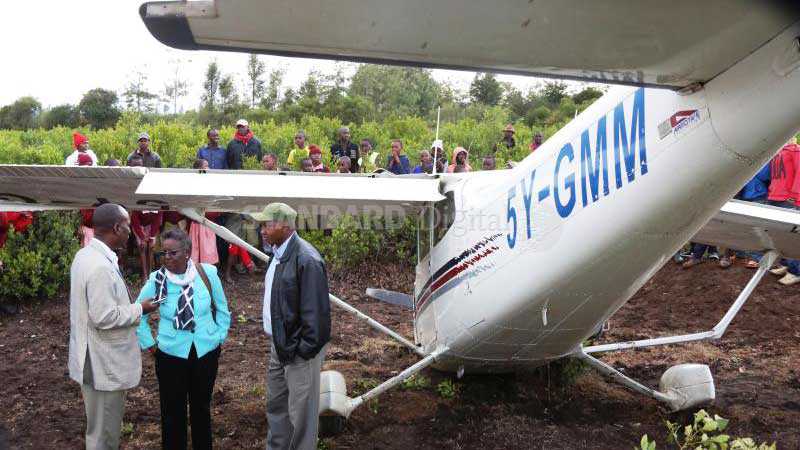 A former Nyeri Town MP and her family yesterday escaped unhurt after a light aircraft they were travelling in crash-landed at Nyaribo Airstrip in Nyeri.
Esther Murugi said she had just come from visiting a bereaved friend and was travelling back to Nairobi with her son and daughter-in-law when the plane came down shortly after take-off.
"We had just cleared the runway and the plane was slightly airborne, so we were lucky that it hadn't flown too high," she said.
The pilot made an emergency landing in an open field, metres away from the runway.
While Ms Murugi escaped unscathed, her daughter-in-law had to be given first aid and bandaged after sustaining minor injuries.
Police were alerted about the incident at about 4pm, when the plane was reported to have come down.
"Aviation officials need to analyse the site and the plane before we can conclusively say what brought it down," said Deputy County Commissioner John Marete at the scene.
Some sources speculated that the plane's engine cut off as it was taking off and others believed the weather could have contributed to the crash.