Parents beware, children aren't stolen by strangers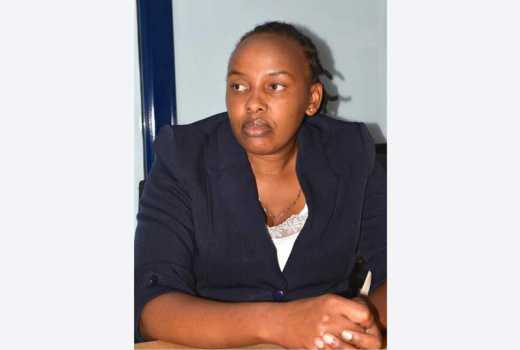 Last week, news of the disappearance of a two-week old baby from Kenyatta National Hospital in Nairobi, sparked outrage.
Although the baby, Prince Ouko, was later rescued from the hands of her abductor in Kawangware, the episode made many parents who have lost babies in unclear circumstances come forward to narrate their heartrending tales.
Elizabeth Wanjiru went to visit her sister in school when her twin boys disappeared six years ago. They were almost five years.
The family is yet to unravel the mystery of their disappearance. Ms Wanjiru was co-parenting with the twins' father. He requested to meet her and they agreed that he goes to her house.
He came, played with the twins, and asked to go with them to make a monetary transaction at the nearby shops.
However, he returned alone saying the boys declined to accompany him to shop soon after they had stepped out of the house and returned home. Wanjiru says she never saw them – and the frantic search for the twins started.
The search has gone on for six years.
"It is like they just disappeared from the face of the earth. Nothing has been heard of them. Nothing," says Wanjiru.
Family agony
Maryanna Munyendo, founder of Missing Children Kenya told Saturday Standard that over the years, she has encountered parents of lost children struggling to come to terms with the possibility of never seeing them again and battling fears that they will be forgotten, while at the same time hoping that they will return.
"We often focus on the lost child, and forget the pains of the family. Marriages break, parents carry guilt and things stop being the same for them," she said.
In her handbag, Wanjiru now walks with an album of her sons: the only tangible memory she has of them.
The first photo in the album being the latest. Both of them are wearing matching hoodie jumpers (James in a blue one and Samuel in red) shoes and jeans.
"I sometimes get panic attacks and it was recommended that i see a psychologist. Now even having another child is an issue. It is like I have a phobia I will lose them too," she says. "They were great kids. Being a mother was the best thing that ever happened to me."
For Dan Wafula, the wait for the return of his 8-year-old son Patrick Wafula started three months ago.
Cultural beliefs
His father recalls seeing him leave their house to go to the toilet nearby in Kathangaitha, Mlolongo in Machakos County on January 10.
Despite reporting to the police and public appeals for information on the son, Wafula, is yet to get an any significant leads on his whereabouts.
"I was supposed to enrol him into a new school. How can I work when I don't even have peace of mind? My only son is missing, he is out there, maybe abducted or possibly dead," he laments.
Missing Children Kenya site indicates a prevalence of loss of boys, saying cultural beliefs that they are heirs could be the reason why abductors prefer stealing them.
The trend also shows that house girls and people in hospital are likely to steal children, due to their constant interaction with them.