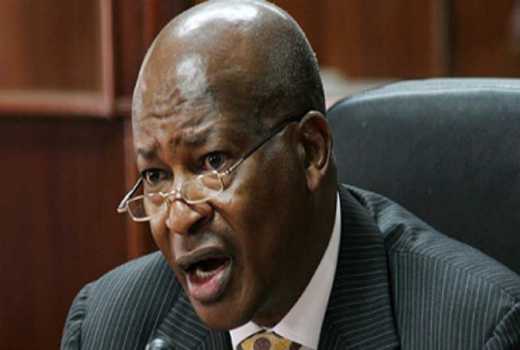 On Tuesday February 13, President Uhuru Kenyatta tweeted:
"I have received with regret the resignation of Attorney General Prof. Githu Muigai. I thank him for his service for the last six and a half years. I have nominated as his replacement Judge Paul Kihara Kariuki."
The three sentences elicited mixed reactions as experts and laymen tried to explain why the AG had quit.
But on the other hand, a new face was introduced into the picture. Young Kenyans may not have heard of Justice Paul Kihara Kariuki although he is a heavy weight in the Judiciary.
Now he is the government's principal legal adviser whose opinion the President will routinely seek on matters legal.
The suave and eloquent Justice Kariuki comes into the office of the AG armed with experience of working in corporate and the judicial and religious sectors.
After graduating from the University of Nairobi with Bachelor's Degree in Law in 1977 he was hired by Hamilton Harrison and Mathews as a legal assistant in Nairobi.
His touch with the corporate world is traceable from the time he served as the Group managing director at the International Controls Group of Companies.
Justice Kihara also served as chancellor at the Anglican Church of Kenya a post he relinquished when he was appointed a judge. This perhaps can be tied to his roots at the Anglican Church where his father, the late Bishop Obadiah Kariuki was the Bishop of the Mt Kenya Diocese. He would have been the head of the Anglican Church in Kenya had he not lost the election for the post to Bishop Festo Olang in 1970.
The 63-year-old was appointed as a High Court judge in 2003 by the former President Mwai Kibaki. Chief Justice Evans Gicheru would promote him the head of Judicial Training Institute.
While other judges were being transferred around the country, Justice Kariuki remained in Nairobi for a long time.
He would later be transferred to Machakos with talk in the air that he was destined to succeed Justice Gicheru as the Chief Justice. Owing to his solid qualifications, he was also seen as a worthy candidate for the same seat which is now occupied by Justice David Maraga.