Miguna speaks from Amsterdam on his deportation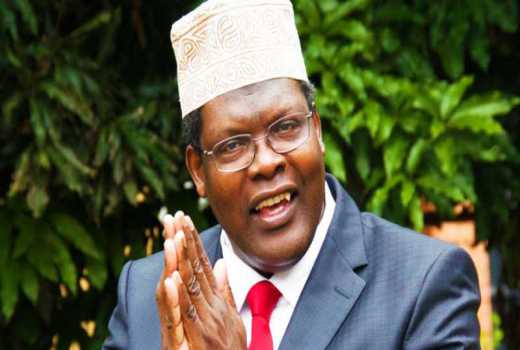 The self-declared National Resistance Movement(NRM) General Miguna Miguna has termed his deportation as a violation of his constitutional rights.
The lawyer accused Interior Cabinet Secretary Fred Matiang'i for forcefully sending him to Canada on grounds that his citizenship had been cancelled yet he is a Kenyan born citizen.
"I have never, ever renounced my Kenyan citizenship and will never do that. I've never even contemplated it," said Miguna.
A government official on Tuesday said Miguna was deported because he denounced his Kenyan citizenship.
"Even if one had intended to deport me anywhere for whatever reasons, there are well laid legal procedures that must be followed and fundamental rights that must be upheld but which Matiang'i has violated," Miguna added.
He was placed on a late night KLM flight on Tuesday from Nairobi to Amsterdam despite a court order that he be produced before court on Wednesday.
Lawyer Donald Kipkorir protested the deportation saying the move had violated the constitution.
"Under Article 16 of the Constitution, a Kenyan by birth even if dual Citizen, can never lose his citizenship... Under Article 17, a foreigner who acquired Kenyan citizenship can lose it ... Miguna's deportation violates our Constitution."
High Court Judge Luka Kimaru had barred the Director of Criminal Investigations (DCI) and the Inspector General (IG) of police from preferring any criminal charges against him.
In his narration on his home attack, Miguna said more than 34 hooded 'criminals' who used detonators to gain access to his residence at around 5:30AM on February 2, 2018 failed to identify themselves or the reasons for such violent entry.
The fiery lawyer has vowed to challenge his detention and deportation through his advocates and have the perpetrators brought to book.
Meanwhile, Interior Ministry Spokesman Mwenda Njoka has said the Government deported Miguna back to Canada based on the provisions of section 33(1) and 43(1) of the Kenya Citizenship and Immigration Act, 2011.
According to a statement sent to newsrooms, Miguna fled Kenya in 1988 using travel documents provided by a foreign country. Thereafter he acquired Canadian citizenship and has since remained a Canadian citizen.
"Miguna acquired Kenyan passport in 2009 at a time when it was illegal for a Kenyan to hold dual-citizenship without having denounced the foreign citizenship…Under the repealed Constitution, Kenyan citizens were allowed only one nationality. Kenyan citizens who acquired other nationalities automatically lost their Kenyan citizenship,' read the statement.