Buyers raised complaints against the Sh20,000 fee for site visits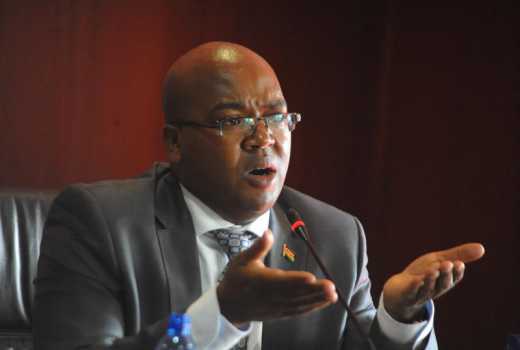 The Lands ministry has directed a land-buying company in the city to reduce the amount charged for site visits by surveyors.
The firm, Embakasi Ranching Company, is charging landowners up to Sh20,000 for site visits.
Lands Principal Secretary Nicholas Muraguri said it was unfair for the company to charge the fee on those who had already been shown their land.
"I do not accept that myself. It should be affordable to members," said Dr Muraguri.
"It is too much. Let them reduce it to not more than Sh5,000 to allow members acquire title deeds," Muraguri told The Standard on phone.
He said the charges were not in line with the Government's efforts to fast-track issuance of title deeds.
"The Ministry has so far waived survey and titling fees to the tune of Sh170 million to fast-rack issuing of titles. I know it's (site visit fee) an internal company affair, but it should not be such a high amount," he said.
PRESIDENTIAL DIRECTIVE
Hundreds of people who bought land from the company have been flooding its offices in Ruai, Nairobi, after President Uhuru Kenyatta ordered that they be issued with title deeds.
The buyers have raised complaints against the Sh20,000 fee for site visits with their surveyors, arguing that it was unnecessary.
They also complained that they were being charged up to Sh252,000 in transfer fees for every plot they have sold.
"The Sh20,000 they are asking for is a lot for site visits. I came yesterday and they saw my receipts and said they are fine," said one of the buyers.
"They told me to go and pay Sh40,000 for my two plots using a banker's cheque," said the buyer.
More complaints were raised against double allocation of some plots.
Muraguri promised his ministry would do everything to address the buyers' concerns and other issues the landowners were grappling with.
"We intend to meet with the company directors and form a committee that will look into all the concerns that have been raised," he said.
Muraguri announced that no member of the company would be issued with a title deed for a plot under dispute.
He said the controversy-ridden company would be dissolved as soon as the ongoing titling program was completed.
The Lands PS said the ministry was working closely with National Lands Commission (NLC) to ensure that land meant for public utilities in the area was issued with title deeds and grabbed parcels repossessed.
The company directors and the chairman could not be reached because they were not in their offices.