Relatives tried to talk Nderitu out of fraudulent deal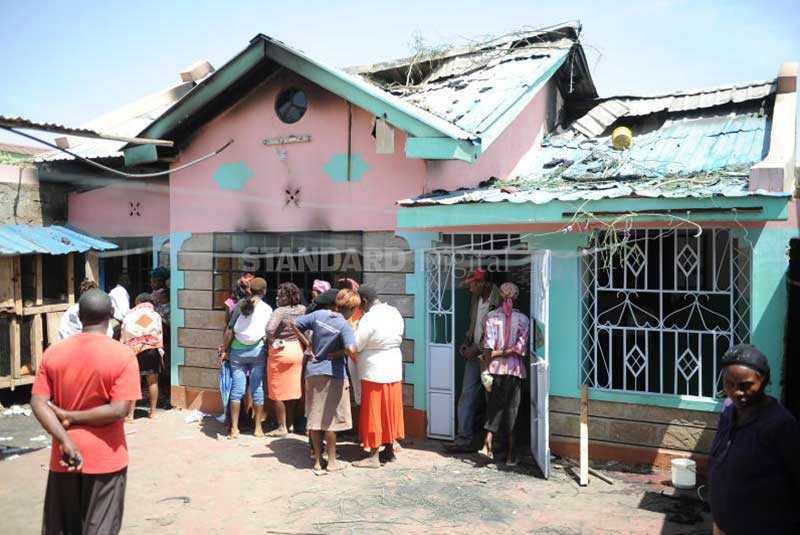 Relatives and friends of Patrick Nderitu now say they tried to persuade him to abandon the deal suspected to have triggered Tuesday's killings.
Investigators will be keen to find out if the fraudulent deal drove Mr Nderitu to kill his entire family before committing suicide.
Details are emerging that some of Nderitu's relatives had warned him not to pursue the deal said to have been pushed on him by his former classmates, but he was adamant about going ahead.
Lydia Mueke, Nderitu's sister-in-law, said based on information she had received from her sister Rosemary Kanini, some of Nderitu's classmates had approached him with claims of a lucrative tender to supply building stones to one of the military barracks in the country.
The former classmates convinced Nderitu that they had connections in the military and information about the tender.
They reportedly told him that he needed Sh1.5 million in his bank account to secure the lucrative deal.
"He told the classmates he could not raise the money but they offered to help him raise Sh500,000 as he looked for the balance," said Ms Mueke.
Borrowing spree
She said her brother-in-law embarked on a borrowing spree that saw him get money from dozens of people, including her.
It has emerged that Nderitu's wife Kanini was against the deal when he told her about it but he was adamant about going ahead with it.
"Our sister told her husband that she was uncomfortable with the deal and asked him to look for other avenues of raising money but he was adamant and said he we was confident the deal was solid," said Mueke.
Bishop Ernest Karanja of Eagle Life International Church, which Nderitu's wife attended, said he also tried to prevail upon him to abandon the deal without success.
He said Kanini and her husband visited him one evening two weeks ago, when Nderitu shared information about the deal with him.
"After listening to him, I warned him to be wary of the people he was dealing with because matters to do with money are usually very sensitive," said Mr Karanja.
But Nderitu had insisted that the deal was sound.
"He indicated that he was optimistic that the deal was clean because he was dealing with his former classmates," said Karanja.