Number of people infected with Chikungunya virus climbs to 40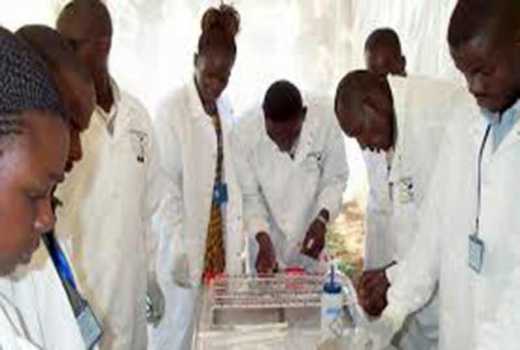 Mombasa is battling to contain an outbreak of Chikungunya disease as more patients are diagnosed with the mosquito-borne viral disease.
The number of people confirmed to be infected with Chikungunya virus has climbed to 40, up from 32 announced by Mombasa County Health authorities on Friday following tests by Lancet Group of Laboratories and the Kenya Medical Research Institute.
Patients often complain of headache, muscle pain, joint swelling or rash and back pains.
On Saturday, Mombasa County Government spokesman Richard Chacha said tests returned 32 positive results.
MOSQUITO BREEDING
Meanwhile, the county government has urged residents to use mosquito nets, secure openings in their houses with wire mesh, clear stagnant water and bushes around their compound among other measures to stop mosquito breeding.
This is first time there is laboratory test confirmation of Chikungunya in Mombasa, several weeks after doctors in the county began noticing a trend of patients with joint pains and fever.
The last chikungunya outbreak in Kenya occurred in Mandera in mid 2016.
Mombasa County Health Chief Officer Dr Khadija Shikely said on Friday that hundreds of others were suspected to be having the disease after presenting themselves to various public and private health facilities in Mombasa with symptoms associated with the disease.
Dr Rishad Ali Shosi, a physician in Mombasa, said doctors started noticing a growing number of patients with joint pains and fever three to four weeks ago.