Nakuru County to pay nurses their three-month salary arrears by end of January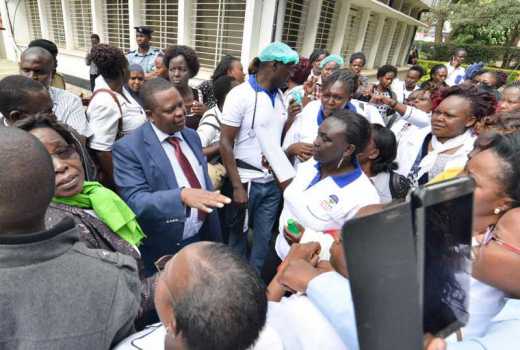 The county government has agreed to pay nurses their three-month salary arrears by the end of January.
According to an agreement between the Kenya National Union of Nurses (KNUN) officials and the county executive, the nurses will receive pay for August, September, and October last year by January 28.
In the agreement notice seen by The Standard, the union representatives will tomorrow meet with the county officials to confirm the names of the members to benefit from the deal.
"This is to inform you that the processing of salary arrears for August, from the health executive, Dr Johan Manjari Mwangi.
On Thursday, the more than 1,200 nurses issued a one-week strike notice. They told the county government to pay their salary arrears or have them boycott work.
"We have agreed that we shall receive all salary arrears by January 28. We are hoping the county shall act," said the KNUN branch secretary general, Syprene Odera.
To fight drought, involve communities
According to the latest information from the Meteorological Department, rainfall will be poorly distributed in April, May and June, and this will have a serious impact on agriculture