Protestant churches propose restoration of opposition leader position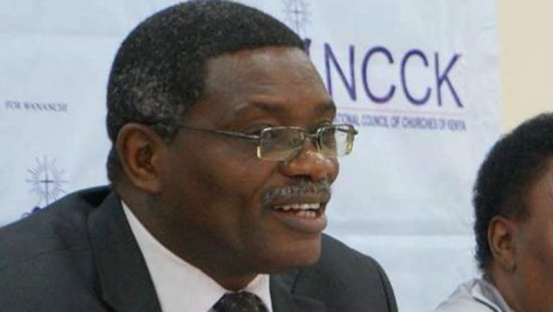 Church leaders have suggested the expansion of the executive through Parliament to create posts of prime minister and two deputies.
National Council of Churches of Kenya (NCCK) General Secretary Rev Canon Peter Karanja explained this would be an expanded executive of the winning party or coalition and not a 'Nusu Mkate' arrangement, which refers to a coalition government.
"The prime minister and deputy prime ministers will sit in the cabinet and may answer questions in Parliament and these positions can be ascribed other names," said Karanja.
The Protestant churches also proposed the restoration of the position of leader of the official opposition in Parliament and a deputy.
NCCK said these posts would be occupied by nominees of the political party or coalition that meets a set criterion.
They may be a presidential candidate and running mate who obtain the second highest number of votes in a poll.
"This is necessary if we are to provide dignity for the Opposition and an effective and facilitated mechanism of holding the Government to account," said Karanja.
Speaking at Ufungamano House in Nairobi, he noted creating these positions would bring a sense of inclusivity and end the feeling that some people are left out.
"Providing a position for the loser in an election will tone down emotions and feelings that a certain community is being targeted. Addressing these two problems will go a long way in creating inclusivity," said Karanja.
Two lucky punters strike millions
A male nurse and Uber driver are the latest millionaires in town after striking it big from little-known mobile betting firm betPawa last weekend.