NASA plotting poll sabotage to gain power, says Kiraithe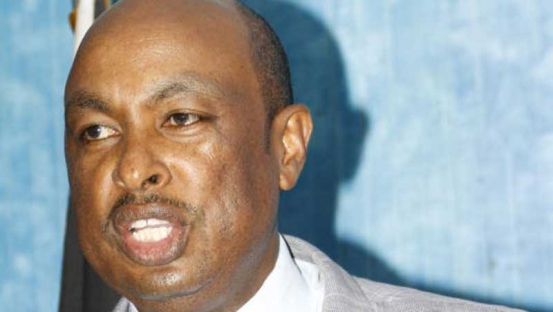 The State has warned that those planning to sabotage the repeat presidential election will be dealt with firmly according to the law.
Government Spokesman Eric Kiraithe on Saturday said the State was aware of a conspiracy by a section of National Super Alliance leaders and some foreigners to subvert the Constitution.
"The Government takes this opportunity to affirm its commitment to protect and propagate the fundamental freedoms and human rights of citizens in every corner of Kenya," said Kiraithe.
According to the Spokesman, the conspiracy aims to "create opportunities for a few unscrupulous individuals to enrich themselves through corruption, drug trafficking and other practices".
He said the key pranks of the plan is bribery of some Judiciary and IEBC officials, use of violence to prevent Kenyans from voting for their preferred presidential candidate and radicalization of some communities .
The Government Spokesman claimed some judges have been profiled and targeted for bribery, while some IEBC top managers have been induced to resign.
Inducing resignations
"The bribery is to induce them to give court orders and interpretations to the law which will ensure that holding a presidential election in Kenya becomes perpetually untenable. With the IEBC, the first tactic include inducing the commissioners to resign so as to sabotage the elections. The second strategy is to commit them to make public statements that imply that the IEBC is t unable to conduct elections on various excuses," said Kiraithe.
The Spokesperson cautioned that the Government has comprehensive intelligence about all arms of government and other constitutionally independent institutions like the judiciary and IEBC.
"The criminal schemes of those insisting on subverting our democratic rights will be soundly defeated, named, shamed and prosecuted," he warned.