Meru man sentenced to death for murder of his wife over phone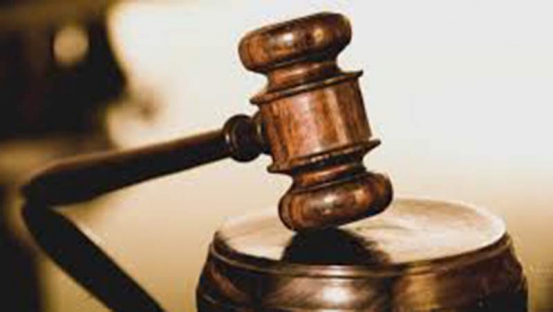 A man convicted for the murder of his wife has lost an appeal against his death sentence.
Michael Munyori killed Lucy Kagendo after a quarrel over a mobile phone in Meru in 2010.
Court of Appeal judges Philip Waki, Roselyn Nambuye and Patrick Kiage said there was no doubt the victim died in the house she shared with Mr Munyori.
They said Ms Kagendo died a violent and painful death according to a postmortem report.
"Her generalised whole body bruises were consistent with trauma by beating while her neck was unstable with the cervical neck bones fractured. A sharp object penetrating her skull was the cause of death. Those injuries were not self-inflicted and they spoke of malice aforethought as defined by Section 206 of the Penal Code," the judges ruled.
The offence was committed in Sirimon village on the night of November 21 and 22, 2010.
In a judgement on October 10, judges said: "The one person who had opportunity to inflict those injuries in this case of gross intimate violence, with all the paradox it carries, was Munyori."
The court heard that on the evening of November 21, 2010, only Munyori and his wife were in the house. Their two children had gone to spend the night at their cousin's house, 50 metres away.
During his trial, Munyori told the court his wife was drunk and they argued after he asked her where his phone was. In the morning, he called one of his children to prepare for school.
His friend, Joshua Magiri, visited between 7.20 and 8am to find out why he had not been to the business they ran together. Mr Magiri found Munyori drinking tea with his children.
Magiri asked him where his wife was and Munyori said she was in the house, having drunk excessively the night before.
The witness said he went to check on Kagendo in the bedroom after Munyori had stepped out.
"I found her on the bed. I called out loudly, 'Nyanya' but she did not answer. I touched her right hand and it was very cold," he said.
To fight drought, involve communities
According to the latest information from the Meteorological Department, rainfall will be poorly distributed in April, May and June, and this will have a serious impact on agriculture