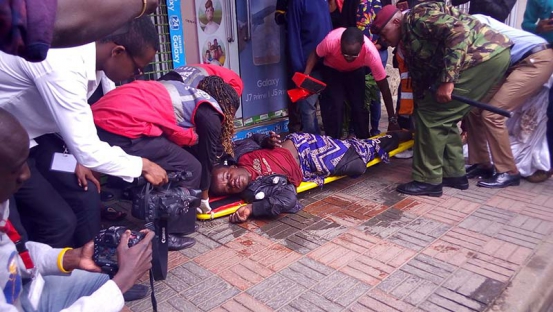 Protesters and police outside Supreme Court were on Wednesday attacked by a swarm of bees and forced to flee amidst the issuing of the full ruling by Supreme Court Judges.
An unconscious disabled beggar was evacuated by St John's Ambulance attendants after he got stung by the bees.
Chief Justice David Maraga on Tuesday 19 criticised what he termed as continued intimidation of the Judiciary by politicians after the nullification of August 8 election.
The CJ spoke out against the backdrop of three petitions questioning his conduct and that of two other Supreme Court judges who were among the four who nullified the August 8 presidential election.
On September 1, the Supreme Court nullified the August 8 elections conducted by IEBC citing that there were irregularities. The IEBC was ordered to conduct another poll in 60 days.