Governor Ranguma attacks ODM, goes partyless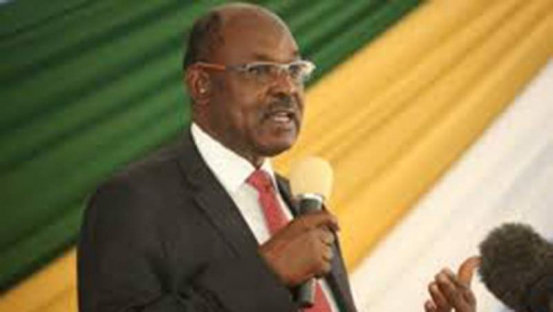 Kisumu Governor Jack Ranguma has launched a scathing attack on ODM as he officially rolled out a bid to defend his seat as an independent candidate.
Mr Ranguma, who spoke in Kisumu after a long silence, described the Orange party as lacking democracy after it handed his main challenger Senator Anyang' Nyong'o the nomination certificate, disregarding credibility queries raised by both the party's dispute resolution tribunal and the Political Parties Dispute Tribunal over conflicting results.
He hit out at the party's National Election Board for watering down gains made in promoting internal democracy after "bungling" the April 24 primaries.
Ranguma said naming Nyong'o as its governorship nominee amid controversies was in sharp contrast to ODM's push for credible national polls and commitment to promoting internal democracy.
PARTY CERTIFICATES
He claimed other losers in the nominations were unfairly awarded certificates across the country by the party.
Ranguma further alleged his deputy, Ruth Odinga, who had abandoned him and declared interest in deputising Nyong'o, was imposed on him in 2013.
"I have a deputy who I did not choose or put in office. She is still there," he said in response to queries on who his running mate would be.
Ranguma will now face Prof Nyong'o on August 8, in what is being billed as a battle of titans.
The governor said protests by a section of the aspirants that the officials were cronies of Nyong'o and senatorial nominee Fred Outa (Nyando MP) were ignored, despite a court order directing that changes be preferred.
Ranguma said although he had been rigged out, he would support Raila Odinga's presidential bid as this "is his golden chance in rising to the throne to fulfil pledges he has for long made to Kenya".