IGAD to boost security situation in Eastern Africa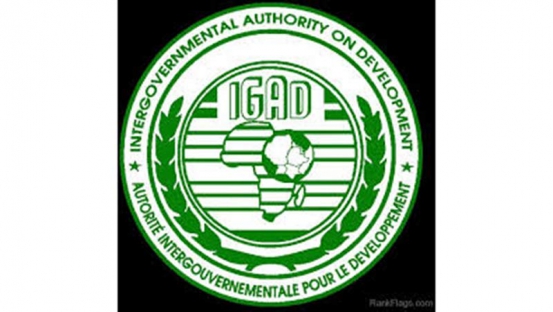 The security situation in Eastern Africa is expected to be boosted further after the Intergovernmental Authority on Development (IGAD) signed a Memorandum of Understanding (MOU) with an international peace building organization, Interpeace, vowing to work together on peace initiatives in the whole of Horn of Africa.
Speaking during the signing in ceremony held in Nairobi, IGAD Executive Secretary Ambassador Mahboub Maalim underscored some of the most pressing challenges facing peace, security and development in the region. "We want to partner with Interpeace as much as possible. If there is an area that Interpeace thinks IGAD can do better, or can do together with Interpeace, please feel free to bring it to our attention as legitimised by this MOU", he said.
Alluding to the potential opportunities for synergy in the new collaboration between the two organisations, Interpeace's Senior Advisor for Eastern and Central Africa, Johan Svensson, praised IGAD's efforts in tackling conflicts within the region and expressed optimism that the newly formalised collaboration between the two organizations would be fruitful.
Also present during the ceremony was Interpeace's Regional Director for Eastern and Central Africa, Mr Jean Paul Mugiraneza who lauded the move saying it will give both parties a framework to work together, to be innovative and to help make the region safer and more peaceful.
The MOU comes a day after Somalia President Mohamed Abdullahi Mohamed who is in the country on a three day state visit, thanked his host President Uhuru Kenyatta for the continued and sustained support to Somalia throughout the last two decades. He also assured President Kenyatta of his support, saying Kenya can count on him as an ally in the fight against Al-shabaab.