Marsabit clans back ex-NHIF boss Muhamud Ali for governor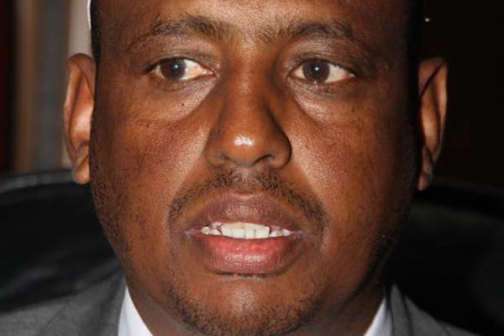 Seven minority clans in Marsabit dubbed 'corner tribes' have declared support for former NHIF chairman Muhamud Ali in the race for governor's seat.
The clans said that the administration of Governor Ukur Yattani had not taken care of their interests.
"We voted for Amb Yattani in 2013 but our interests were not taken care of. This time, we have resolved to back Eng Ali," said the group's chairman Osman Abdullahi alias Matul.
"Our population is about 15,000 and we have 3,000 registered voters so far. We want to be recognised by the County government as our forefathers are founders of Marsabit," said Mr Abdullahi of Isahak clan.
The group spoke at Jirime Hotel in Marsabit on Tuesday when they met representatives of Ali and Marsabit Senator Haji Abubakar Harugura.
Mr Abdullahi was accompanied by his deputy Ali Awadh from the Arab speakers and treasurer Halima Abdirahman from Sheikhal community.
"We regret having not backed our brother in 2013 polls because the other side (Yattani) gave us one position for minister and he did nothing for us.
"We ask the next administration to follow the Constitution and serve all residents equally," said the official.
The group wants youth to benefit from employment opportunities, bursary and county tenders.
Ali and Harugura pledged to address the concerns of the group if elected.