Human-wildlife conflicts rising, KWS warns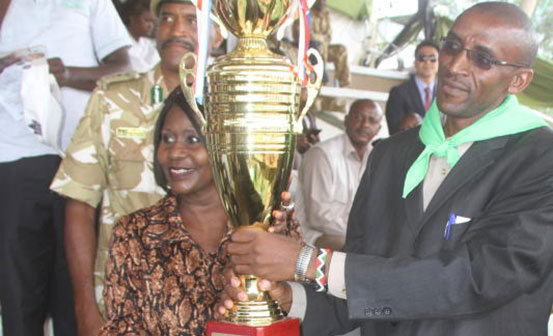 Conservationists and stakeholders have raised concerns over the increasing cases of human-wildlife conflicts in several parts of Kenya, because of the drought.
Kenya Wildlife Service (KWS) Director General Kitili Mbathi says besides poaching and wildlife trafficking, they now have to deal with cases of human-wildlife conflict.
He was speaking yesterday during the World Wildlife Day celebrations at Afraha Stadium, Nakuru.
"The great challenge currently lies in human-wildlife conflicts where pastoral communities have invaded private ranches in search of pasture and this results in killing of wild animals," Mbathi said.
He added that such conflicts have been experienced mostly in Laikipia, Narok and Baringo counties and have continued to threaten the sector.
Mr Mbathi lauded students in conservation for sensitising the public against poaching and the importance of wild animals.
He said the KWS has come up with programmes that will encourage students to clean parks, compete in writing wildlife essays and use social media to educate the public on the importance of wildlife.
Environment and Natural Resources Cabinet Secretary Judi Wakhungu said wildlife has experienced a major blow due to poaching and trade in trophy. She commended China for banning illegal wildlife trade, saying this will greatly help in combating the vice.
"Following the stringent measures we have put in place, poaching has reduced drastically and we are doubling our efforts in combating such crimes," Wakhungu said.
She said the KWS has improved its security surveillance on ivory trade.
When siasa gets hot, farming cools me
As the General Elections are nearing, politics is getting hotter and one man knows this too well. But when things get too thick, he knows where to get some refreshing aura to refresh his energies — his farm.