Gideon Moi lauds security efforts in Baringo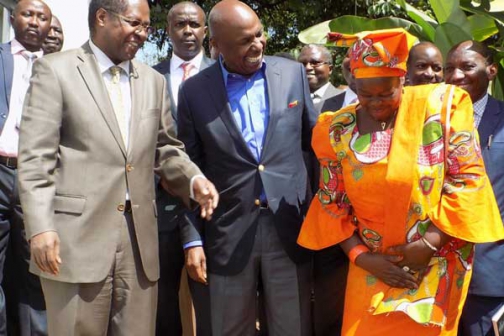 Baringo Senator Gideon Moi has commended the Government's efforts to restore peace and calm in the county.
Gideon said the operation to flush out bandits in the larger Rift Valley belt was long overdue and called on all peace-loving people to support it.
"I wish to commend the Government for the efforts in restoring calm and peace in Baringo. The operation to flush out bandits in the region was long overdue and I sincerely thank the President for listening to the cries of our people," he said.
Speaking in Embu when he addressed head teachers from Baringo County who are on a retreat, the Senator said the bandits had made life unbearable for residents for a long time.
"For long, the bandits have ruled some parts of the county, making life unbearable through displacements, killings and creating a state of uncertainty. Let the law deal with the killers as we will not allow anarchy to prevail in any part of the country" he said.
The operation to make the region safe kicked off on Monday after Internal Security Cabinet Secretary Joseph Nkaissery gazetted 19 locations in the vast county as disturbed and dangerous.
The senator said it was time for all leaders irrespective of political inclination to come together and offer support where necessary and avoid politicising security.
"Security that touches on the lives of people should not be politicised as I am seeing a lot of propaganda and people trying to settle political scores," he said.
He called on the Government to ensure schools that had been closed are opened and teachers assured of their security.
"We want schools to be opened and our children back to class just like in other parts of the country," he said.
Meanwhile, Embu Governor Martin Wambora assured Gideon of his support in his 2022 political ambitions.
Speaking at the head teachers' retreat, Mr Wambora said Gideon was a popular leader even in Embu.
"Gideon is the most popular senator to Embu people. Even when you (Gideon) have ambitions in 2022, Embu people will be behind you," said Wambora.
Praising the senator for standing with him when he was impeached twice in 2014, Wambora said voting against the two impeachment motions at the Senate portrayed Gideon as a leader with the interests of Embu people at heart.