MPs reject Bill threatening betting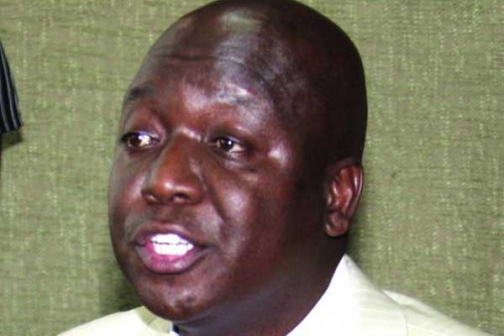 MPs want a proposed law seeking to provide a legal framework for regulating gambling rejected.
The Labour Committee asked the House to shelve the Betting, Lotteries and Gaming (Amendment) Bill, 2016, sponsored by Deputy Minority Leader Jakoyo Midiwo (Gem), for lack of consultation.
The Matungu MP David Were-led committee, which held public hearings with aggrieved parties, including the sponsor of the Bill, recommended further consultations to allow the introduction of a more comprehensive proposal.
The much-hyped amendments to the Betting, Lotteries and Gaming Act have faced strong opposition from various players, including the Interior Ministry, the Kenya Revenue Authority (KRA), and the Association of Gaming Operators - Kenya.
"The sponsor should withdraw the Bill or it be rejected. A comprehensive Bill to replace the current Act should be introduced in the House for consideration and passage," the report reads.
If adopted by the House, the Bill will be lost in the Second Reading stage. The committee said the Bill has several clauses that will have the effect of "killing" the online betting, lotteries and gambling industry.
The MPs warned that the "excess tax levels and statutory commitments" that leave betting firms "with only five per cent of net revenues to cover operations costs are not viable". The committee also observed that the proposed law has unconstitutional clauses.
"The proposed changes to the law do not address emerging issues and simply deal with challenges by outlawing online betting, lotteries and gambling activities," reads the report.
According to Midiwo, the Bill seeks to increase taxes on gambling activities. But KRA Commissioner General John Njiraini differed with him when he appeared before the committee, saying the Bill would go against renewed efforts to increased revenue collection.
The commissioner warned that excessive tax rates would have the impact of driving investors across the borders, leading to huge losses for Kenya.
Njiraini informed MPs that KRA had collected Sh4.7 billion from gambling activities since 2014 and that it expect to collect Sh3.4 billion in the current financial year. At the same time, revenue from the sector tripled between 2015 and 2016 from Sh1.2 billion to Sh3.3 billion. The KRA domestic taxes data base has eight major players in the betting sector with a total revenue paid and payable amounting to Sh4.7 billion for 2014-15, 2015-16, and part of 2016-17.
Midiwo has been pushing for the adoption of the Bill, which aims to ensure that no foreigner can own a gambling licence in Kenya. He argues that many such firms are not licensed.