Tension in Kombases vllage, Marakwet following fights between Pokots and Marakwets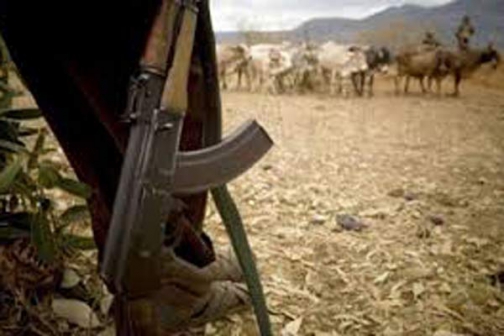 Tension high in Kombases Village, Chemwonyo location in Marakwet East following a heavy Exchange of gunfire between suspected Pokot bandits and Marakwets.
The efforts by the attackers from Baringo East to steal cattle were thwarted by locals and Kenya Police Reservists after close to an hour of gunshot sounds across Kerio River.
Learning in Kombases, Kilang'ata and Luguket Primary schools a few kilometers from the battlefield remains disrupted.
Scared residents are currently gathered in Biyaa Village over the issue with most of them blaming the government for not doing enough to contain the situations.
The attack has happened just a few kilometers from Chesongoch area where Deputy President William Ruto is expected to address the leaders and locals over insecurity and inaugurate the additional 200 Kenya Police Reserve officers.
"It is a pity that we have to live this way, ruthless bandits attack when they want, kill without care and steal as much cattle as they can. It's good that you have witnessed the attack despite the knowledge that high ranking government officials will be visiting, "said Boniface Chesos a resident of Biyaa.