Register to have a say in national affairs, CS Mohamed urges residents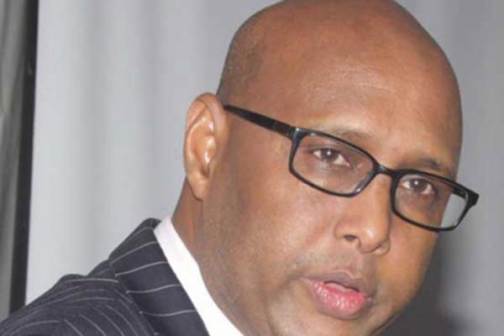 Industrialisation Cabinet Secretary Adan Mohamed has urged residents to register as voters and have a say in the future government.
The CS argued that the region risked being sidelined in the country's leadership if they do not register in large numbers.
"Register as voters so as to have a say in the future government. We will also be awarded top positions if we register and vote in one basket," he said.
He was speaking in Mandera town on Thursday at a forum attended by senior civil servants from the national and county governments and chiefs.
North Eastern Regional coordinator Amb Mohamud Saleh put on notice chiefs who assist aliens to illegally get IDs saying they risk prosecution.
Governor Ali Roba on the other hand has called on IEBC to support herders in far flung remote areas to register as voters.
Roba noted the areas have their own challenges and asked area elites to support pastoralists in registering as voters in the remaining few days before the exercise ends.