Top US music group to perform in Kenya this Valentine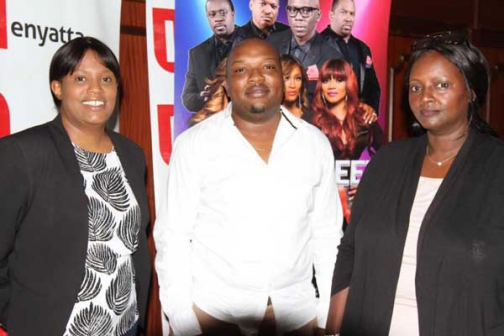 American R&B sensation Blackstreet will join the equally talented all-female group, Sisters with Voices (SWV) for a Valentine concert at the Kenyatta International Convention Centre (KICC) on February 18.
Backstreet was founded in 1994 by Teddy Riley; other members include Chauncey Hannibal, Eric Williams and Terrell Philips, best known for their mega-hit No-Digitty.
Blackstreet dominated the global music charts in the 90s earning a 1998 Grammy Award for Best R&B Performance by a group. Their other compilation features the singles Booti Call, Before I Let You Go and Joy.
The band has also collaborated with Jay Z on The City is Mine, and with Janet Jackson on Girlfriend and the late Michael Jackson among others. "We are excited to host this event, which marks another major milestone towards establishing KICC as a premier concert venue in the region," said Nana Gecaga, KICC chief executive officer.
Ms Gecaga said such events are a sure way of marketing the country as a tourist destination, more so KICC, one of the most iconic buildings in Africa.
SWV was formed in 1990 by three friends; Cheryl Gamble, Tamara Johnson and Leanne Lyons, who was the group's founder. The group got its start after the three ladies sent a five song presentation to record labels in the US.
Thereafter, they were signed to a record deal with RCA Records after producer Teddy Riley heard the recording. With Riley's help, the group's 1992 debut album, It's About Time, went double platinum and produced several Top Ten hits.
SWV appeared on the soundtrack for the 1994 film Above the Rim while their single Anything, became a Top Ten R&B hit, reaching number 18 on the Billboard Hot 100 in the spring of 1994.
Advance tickets to the event are currently available on mymookh.com.