Governor Joho's family demands Sh1.1b from State over port losses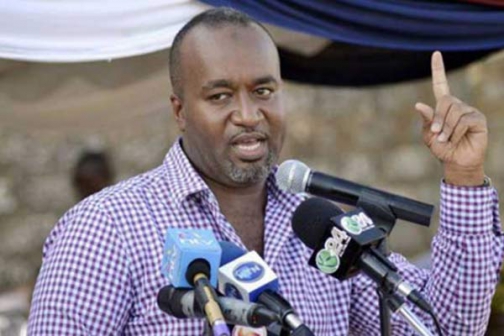 The family of Mombasa governor Hassan Joho is demanding Sh1.1 billion compensation for alleged losses incurred at their clearing and forwarding firm. In a letter to Kenya Ports Authority (KPA), Portside Freight Terminals Ltd, a firm owned by the Joho family, they accused the authority of refusing to give them business.

Consequently, the clearing and forwarding firm is now demanding Sh1.1 billion for losses incurred following KPA's refusal to nominate it to handle cargo on behalf of the authority.
"The basis of this notice is that KPA, as a policy body created under the provisions of the Kenya Ports Authority Act (CAP 391) Laws of Kenya the discharge of its public duty acted 'ultra vires' its mandate as empowered under the provisions of that Act and in particular the provisions of section 12 thereof by among others resorting to enforcing directives that are outside the purview of the Act, to suspend the nomination of cargo to Portside," reads part of the letter sent through Balala & Abed Advocates.
But Transport Principal Secretary Irungu Nyakera termed the allegations as 'pure propaganda' and added that Portside Freight Terminal is getting business from the port on monthly basis. "Portside is getting business from the port. As recent as last month, that firm handled part of the cargo on behalf of KPA. To say that they are incurring losses because of KPA is just another lie."
The claim by Portside is broken down as loss of business profits during closure period (Sh13.7 million), interest on business loss on closure of business to September 2016 (Sh8.2 million), loss of business profits 3rd March September to September 30 2016 (Sh240.4 million). Others are loss of business opportunities (Sh387.1 million), loss of business profits (Sh480.8 million) and consultancy fee (Sh5,000).
"Although the losses incurred by the Portside are still continuing, nonetheless, at the expiry of 30 days from the date of the service of this notice upon you, 'portside' will institute legal proceedings against KPA for recovery of the said losses that it has suffered," Portside says in the letter.
Last year, KRA accused Portside Freight Terminal of withholding uncontested cargo. KRA had claimed the freight had refused to allow importers and clearing agents to release uncontested cargo saying "we have today received information to the effect that CFS operators have neglected to facilitate release of cargo to owners. Besides failing to avail staff who could facilitate release, the CFS exit gates have been barricaded to prevent access."
"The Commissioner of Customs and Border Control has written to CFS operators, instructing them to provide access and facilitate cargo removal. It is our wish to facilitate expedited cargo removal in order to avoid business disruption," KRA Commissioner General John Njiraini said in a statement.
The Joho family also released documents indicating the two stations had complied with requirements set by the Customs Services Department since August and October last year when the State agency asked them to hold a total of 25 containers whose contents had been correctly declared.