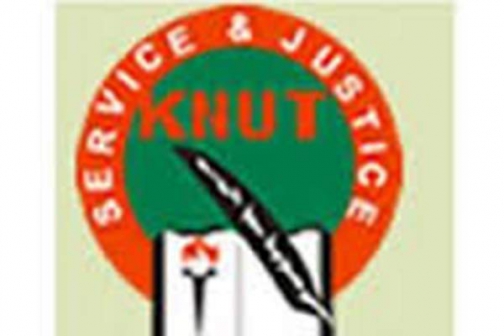 A Kenya National Union of Teachers (Knut) official has protested against what he termed intimidation of head teachers.
The official claimed that senior Ministry of Education officers were colluding with parents to ensure that about 16 head teachers are interdicted for a crime they have not committed.
The Knut's national executive council member representing teachers with disability Mr Edward Olando said they will not allow the Nyanza Regional Education Officer Wilson Njenga to intimidate head teachers in Kisumu over 'baseless accusations'.
"It is unfair to interdict our teachers over issues that have not been investigated. We are going to demonstrate against the education officers if they do that. Schools just opened yesterday and they went round those schools trying to intimidate headteachers," Olando said.
These concerns come in the wake of reports that some school heads have been charging exorbitant levies and illegal admission fees for enrollment to Class One in public schools.
Last week, The Standard highlighted how heads of primary and secondary schools have been fleecing parents.
The Ministry of Education officials led by Nyanza Regional Coordinator Richard Chepkawai made early morning surprises and obtained receipts, fee structures and statements from parents who had paid admission fees against Government's policy.
Some of the schools on the spot include Arya, Migosi, Victoria, Lake, Kosawo, and Manyatta Primary Schools. Head teachers in some of the schools denied charging admission fees. Olando promised that the union was going to call teachers in Kisumu to demonstrate if the raids in schools continue. He questioned why the raid was only happening in Kisumu, yet the issue is nationwide.