Board wants KHRC accounts frozen over tax evasion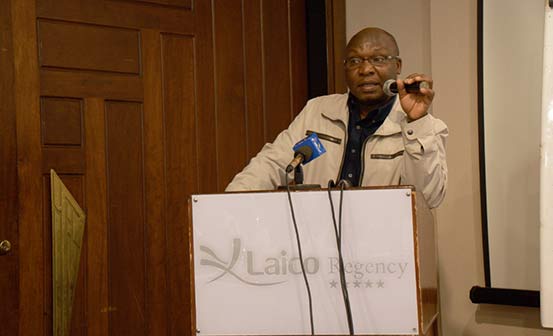 The Kenya Human Rights Commission (KHRC) could be grounded following an explosive report that recommends freezing of its bank accounts.
An investigative report prepared by the NGOs-Coordination Board has accused KHRC of massive irregularities ranging from tax evasion and operating illegal bank accounts.
As a consequence, the board has recommended that all bank accounts belonging to the commission be frozen and an investigation file opened.
"Because of the existence of the numerous illegal bank accounts operated by KHRC, the Central Bank of Kenya should be advised to freeze the following bank accounts until they are regularised in accordance with the existing financial legal framework: National Industrial Credit Bank Ltd, NIC Bank Masaba Road Branch and Commercial Bank of Africa," the board concluded.
Current officials and directors of KHRC include Prof Makau Mutua, Betty Murungi, Atsango Chesoni, Davis Malombe, Karuti Kanyinga, Davinder Lamba, Fr Gabriel Dolan, George Kegoro, Muthoni Wanyeki and Godwib Murunga.
The NGOs board has specifically accused KHRC of illegal handling of funds amounting to more than Sh1.2 billion and evading tax amounting to Sh100 million.
It is reported that KHRC has also been remunerating its board members who are defined as volunteers under the law.
"This is a blatant contravention of not only the law and regulations but also KHRC constitution. Directors and board members of NGOs are only entitled to reimbursements of actual expenses incurred while discharging the official functions of the organisation," reads part of the report.
The human rights body is also facing allegations of unscrupulously employing foreign staff.
Sources within the investigating team told The Standard on Sunday that the report has already been taken to Central Bank of Kenya for consideration and action.
But in a quick rejoinder, KHRC Executive Director George Kegoro denied any wrong doing saying NGO board was acting in bad faith.
Mr Kegoro said KHRC had not been involved in an investigation of this nature and only came to learn about it when it was contacted for comment.
"KHRC is gravely concerned about an internal report generated by the NGO Coordination Board, and which the Board has shared with the media, containing adverse findings about the financial affairs of the KHRC," said Kegoro
He said KHRC was not involved in the investigations and termed the report as "condemnation without a hearing".
Kenyan economy riding on menial jobs, study shows
By any measure, that's a scandalous indictment for whatever has recently been passing as a national examination system. But that's not the whole story – the real impact of Kenya's sub-par education system will be felt long after the exam system is over.