CS Matiang'i to release KCSE examination results at 2:30 pm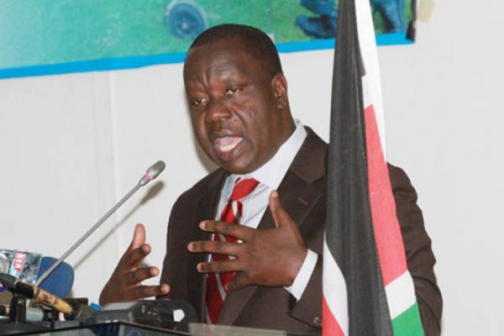 Education Cabinet Secretary Dr Fred Matiang'i is scheduled to release the 2016 Kenya Certificate of Secondary Education (KCSE) Examination results at 2.30pm today.
The event will take place at the Shimo La Tewa High School in Mombasa.
This has taken Kenyans by surprise yet again since KCSE results have been originally released on the month of February.
A total of 577, 253 candidates sat for the examination in 9,158 centres across the country, compared to 522,870 candidates who sat for the examination in 2015 reflecting an increase of 54,383 candidates.
The KCSE examinations were conducted under very strict observations in attempts to curb the norm of examinations cheating
More to follow
Cry my beloved country
In the midst of the innumerable scandals flying all over involving gazillions of shillings is a fast closing window that has been neglected if not rejected that may hold the key to our freedom.