Nationwide power outage hits Kenya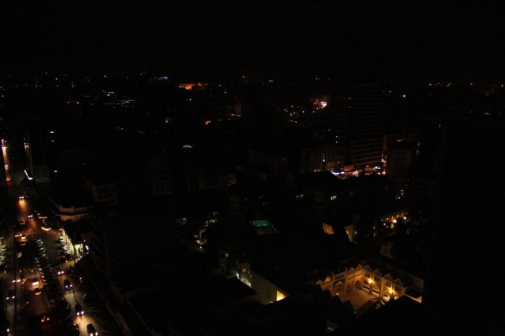 Nairobi: Kenyans Saturday woke up to a countrywide electricity blackout following a fault in Kenya Power's main supply line.
"This morning at 5.34am we experienced a technical hitch that led to tripping of our main supply line -Olkaria Nairobi 220KV line- consequently leading to a power outage in most parts of the country," said Kenya Power in a statement.
Kenya Power in response to massive enquiries on its twitter handles said they were working to normalize operations as fast as they could.
By 10.30am, electricity supply had been restored to some parts of the country.
"We are glad to inform the public that power supply to the following areas has been restored: North Rift, west Kenya, South Nyanza, Kisii, Mt Kenya and parts of Central Rift," said Kenya Power.
Kenyans expressed their disappointment and inconveniences caused by the early morning outage, with some pointing at incompetencies at the power supplier.
"When a nation of 40 million plus wakes up to a national outage Kenya Power faces hard questions," said @peterokongo on twitter.
@MisterAlbie tweeted, "This is the Kenya Power that wants to supply us with Internet yet we can experience nationwide blackouts just like that."
"Kenya Power #KenyaPowerKnowthat we are aware they have been Working so poorly on this issue of blackouts," said @Mauta_Jr.
"Today's Black out by Kenya Power makes us realize the need to stop monopoly of energy suppliers in Kenya. We have made them gods." @Ibrahimmeso lamented.
On a weekend packed with sports activities and with the Rio Olympics having kicked off a few hours before the blackout, sports fans were not amused.
"Kenya Power should know there are sports addicts and cutting electricity is an offence, especially if it's weekend," @KenMulla_.
"Cheap, affordable and ready electricty is President Uhuru Kenyatta's Unique Selling Point #Uchaguzi2017, will heads roll at Kenya Power?" tweeted @BeingCharlie.
At Jomo Kenyatta International Airport, operations were temporarily affected after standby generators failed to automatically pick up following the massive blackout.
"We are investigating to establish why the generators failed to automatically pick after this morning's outage," said @KenyaAirports on twitter.
The previous nationwide outage that occurred on June 7 was blamed on a monkey that jumped into Gitaru hydroelectric power station and consequently tripped the transformer.
Numerous cases of power blackouts in the country have left individuals and businesses counting losses.
Why police promotions delayed
Lack of quorum during the National Police Service Commission sittings has delayed police officers' promotions for a year, it has emerged.